Bergamot & It Uses in Perfumes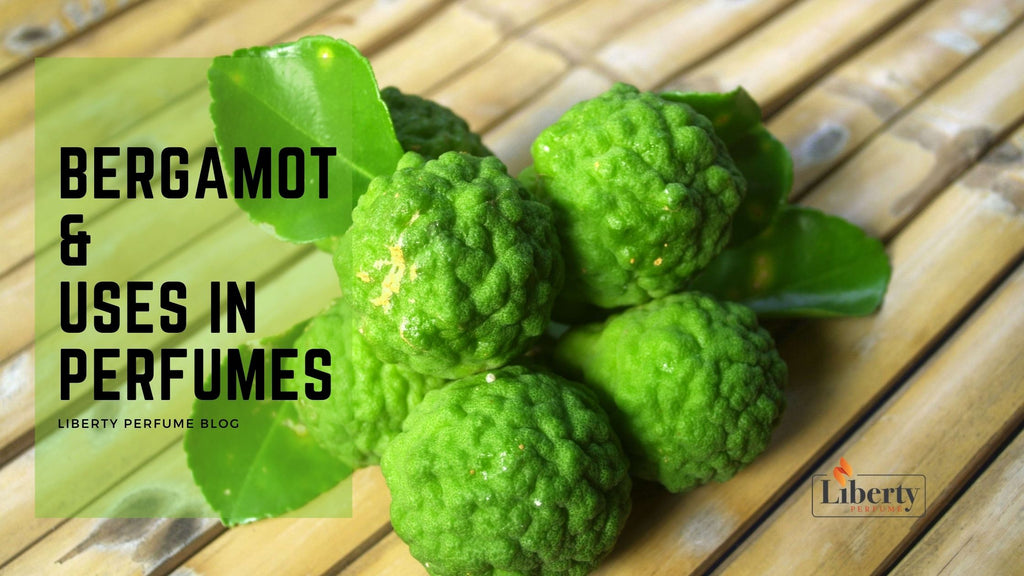 Bergamot Plant and Its Use in Perfume
Bergamot, whose Latin name is citrus bergamia and made from the fruit's bark, has a unique aroma; it is a plant used in many different areas today. The bergamot tree, which has relatively sparse branches, usually grows up to 4 meters. The long-leaved bergamot has a dark green color.
The bergamot plant, which is mainly remembered for its smell and, in turn, its tree and shape are unknown, actually passes as a kind of citrus. Its fruit is pear-shaped, and although it is quite similar to Lemon, it is entirely different from Lemon. Bergamot flower is white and has a small structure. The best part of bergamot is the exquisite smell and unique flavor that it adds to the tea. Besides, the essence obtained by using the shell can be used even in perfume making due to its attractive smell. In many people's memory, the scent of bergamot is placed in a relaxing and peaceful way.
Bergamot oil and its benefits
Renowned for its unique and dominant scent, bergamot is produced predominantly to achieve its aroma. Bergamot oil is also made from the bark of its fruit. It is then used extensively in perfumes and various cosmetic products. Bergamot oil, which has a balancing, relaxing, and refreshing effect, can give you plenty of space in your daily life.
This oil, which is primarily thought to help sleep, should not be applied intensively when applied to the skin. Because of its strong effect, you can use it by diluting the oil, which can cause various problems. In contrast, you should not go out in the sun after applying, and you should consult a doctor before using. Due to its intense effect, bergamot oil can have different effects on different skin types.
In addition to its magnificent smell and taste, bergamot has many benefits. Especially with the relaxing and relaxing feature of bergamot, which is very effective against stress, you can feel much more fit during the day. Besides, suppose you have difficulty sleeping from time to time or making it easier to fall asleep. In that case, you can support comfortable sleep if you consume bergamot in a specific order and strictly consult your doctor. But under any circumstances, when you consume bergamot or use its oil on your skin, you should consult your doctor to take precautions against possible harmful effects. In this way, you can provide the benefit you will get from bergamot much more effectively and minimize the possibility of problems.
Bergamot Perfumes
Top Note: Sicilian bergamot, juicy green chord, and date
Heart Point: White honeysuckle flower, orchid, Magnolia, and Lotus
Base Note: white sandalwood, Liquid Amber, and Bailey's
Permanence: High
Defining features: Freedom, sexy, emotional, mysterious, and provocative
Channel No 5 EDP
Top Note: aldehydes, Bergamot, Port, Orange Blossom, and Ylang
Heart Point: Jasmine, Rose, irises, and Lily
Base Note: Vetiver, sandalwood, vanilla, amber, and patchouli
Permanence: High
Defining features: classic, icon, endless, provocative and timeless
Top Note: fresh Bergamot, black currant, Black Truffle, and Ylang
Heart Point: Lotus tree and Black Orchid
Base Note: Patchouli, Incense, Vetiver, and vanilla
Permanence: High
Defining features: rich, attractive, seductive, and desirable
Top Note: Bergamot, Tangerine, leaching, Peach and Solar chord
Heart Point: Plum, Jasmine, and White Lily
Base Note: Vetiver, dry amber, vanilla, musk, and Moss
Permanence: High
Defining features: attractive, sexy, and seductive
Guerlain-Homme Intense EDP
Top Note: Sweet Lemon, Fresh Mint, and Jamaican rum
Heart Point: Green tea, Bergamot and Itır Flower
Base Note: cedar, Vetiver, and patchouli
Permanence: High
Defining features: addictive, heartwarming, and attractive