What are Tonka Beans? Use of Tonka Beans in Perfumes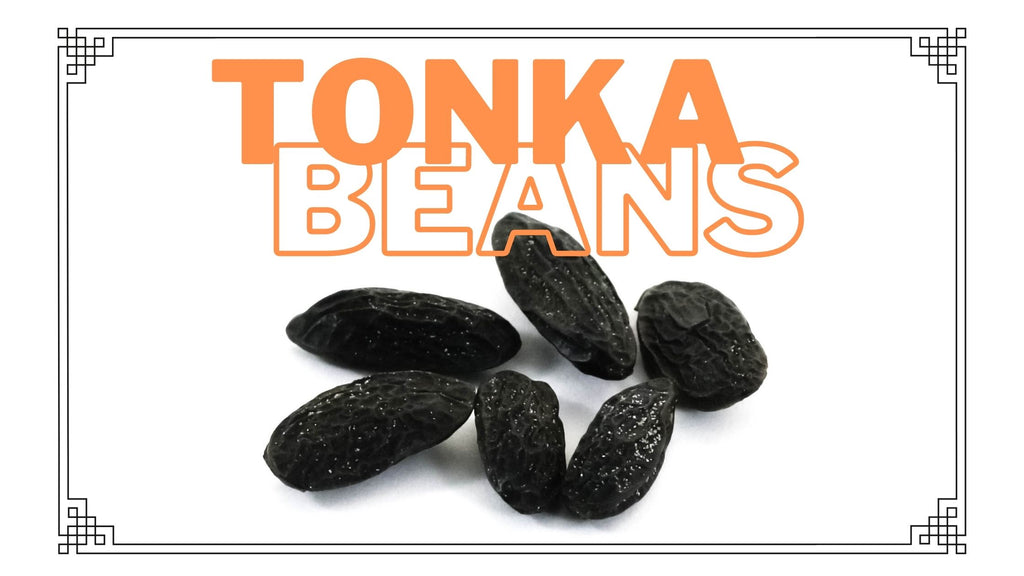 The tonka bean, which looks like a black grape dry at first glance, is derived from the seeds of a large tree that lives deep in the Amazon rainforest. The flavor adds when grated on desserts or added to sorbets is so good that tonka beans are called "the most delicious ingredient in the world you've never even heard of."
Freshly cut grass, vanilla, licorice, caramel, clove, and Magnolia are said to feel all in one, tonka beans are especially a favorite of Michelin-starred pastry chefs with this feature. Chefs use this product by grating it over desserts.
But it is necessary to consume tonka beans very, very little. Otherwise, it leads to fatal poisoning due to a substance called "coumarin" contained in it. (This substance, which gives Tonka beans its scent, is also found in grass, lavender, cinnamon, and cherries.) For this reason, the sale of tonka beans for food purposes was banned in the United States in 1954. But on the one hand, the United States is now the largest importer of tonka beans globally.
Use of Tonka beans in perfumes
Tonka bean/nut/seed is a plant of South American origin. It's made from dried roots of a plant chemical called coumarin that smells like sweet and freshly cut straw - grass. It's used in medicine and pharmacy. Lavender, licorice, cinnamon, cherry, apricot, and Indian pods contain a coumarin component.
Today, Tonka beans are used in many men's and women's perfumes. The same is true in perfume cultural groups. Sweet spicy, chipre/ fuger-based, Oriental, animal-themed, Pilgrim oil-inspired perfumes in all, we see tonka beans in some form. But tonka beans are not the central theme in many perfumes but the auxiliary element.
The defining characteristic of tonka beans in perfume is that they give breezes of vanilla and bitter almonds. So, tonka bean-themed perfumes emit vanilla and bitter almond scents. Vanilla here, on the other hand, is usually powdered and heavily shaped. Bitter almond emphasis is robust, heavy, and intense. From here, we can see that tonka beans give heavy, artificial, and plastic effects.
The perfume, which opens with citrus and herbs, continues with sharp anise. Then, the breezes of sugary - burnt vanilla, chocolate, brown sugar, and bitter almonds, which emit tonka beans and its derivative scent, are the elements that settle into the skin and dominate the perfume.
Joop Homme
It opens and continues with sweet citrus and dense, feminine flowers (jasmine, Valerian, Lily). The flowers are artificial, plastic, powdery, heavy, and headache-inducing. Spices (cardamom-cinnamon ) are sweet, soft, and luxurious. The perfume is flavored with woody notes, amber, vanilla, and Tonka.
Giorgio Armani Eau De Nuit
There are intense spices from start to finish with cardamom, pink pepper, and nutmeg. When the lily joins in, it feels powdery. In the end, the perfume is sweetened with amber, vanilla, and Tonka, but this is not disturbing.
It goes nicely with ginger, apple, intense black pepper, and tangy mint. But the amber and Tonka dish at the end is not good, as it gives a sugary sweetness and a powdered artificiality.
Ermenegildo Zegna Forte
Woody-smoky amber is the central theme. So there are oriental influences. Healthy spices such as pepper and ginger are active until the end. The closing is set with amber, vanilla, and woody notes. In the end, there's a tonka bean with sugar.
You can also get a pleasant smell by choosing perfumes that contain this unique smell.