Iris Flower and Its Use in Perfumes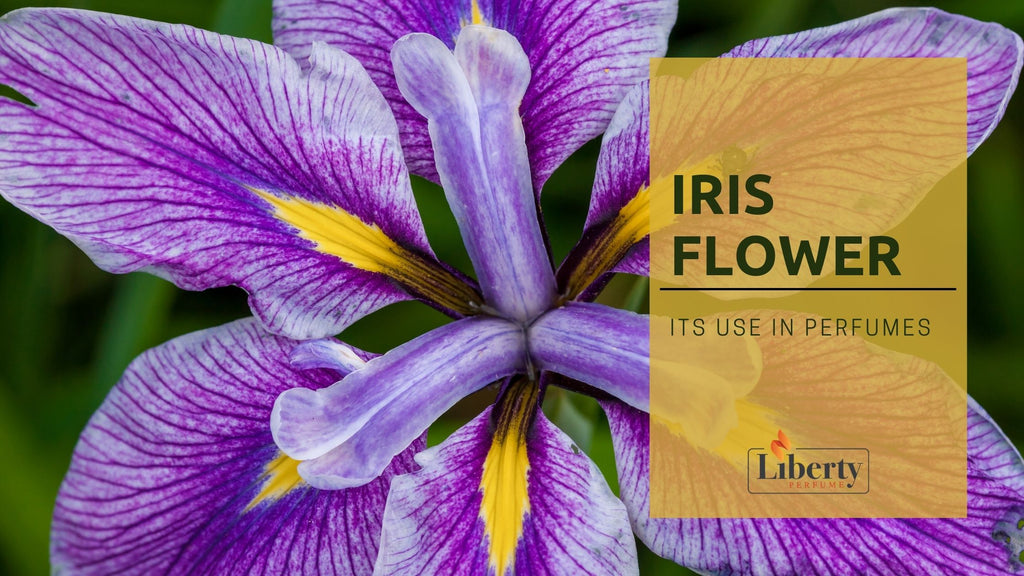 Iris, one of Van Gogh's favorite flowers to paint, usually symbolizes death in paintings. For this reason, it is also known as the Tomb flower in some culture. Because Iris is a flower that can say goodbye but retains its arrogance, so he's a little sad.
Features of Iris Plant
The characteristics of the Iris plant, in general, are as follows.
Iris flower, rhizome, rarely tuberous plant.
If we say that the bulbous flowers of irises are called Iris, we are not considered to have made a false generalization.
It is a shallow-rooted plant.
The most common color in nature is blue. But besides, there are varieties of flower colors that bloom in yellow, purple, pink, orange, and white. That is why the word rainbow in Greek is used for this flower. It is one of the indispensable flowers of gardens with its color and beauty.
Iris is a perennial plant.
It is also very popular as a cut flower as it can maintain its form and flowers for a long time.
They are frequently used and loved plants in parks and gardens. It is quite suitable for growing as a group plant.
There are more than 200 species of Iris Flowers. Some sources state that there are about 300 species of Iris. In our country, about 40 Iris species grow naturally.
There are more than 200 species of Iris Flowers. Some sources state that there are about 300 species of Iris. In our country, about 40 Iris species grow naturally.
Iris is a member of the iris's family. Irises can also usually be up to a meter long.
Iris is not a deciduous plant. Don't worry, although some leaves turn yellow and fall out, new ones will come in their place.
There is a period of sleep. It enters a sleep period, shedding its flowers, which it opens in summer, in winter.
It is a very suitable plant for garden growing and for looking at a home.
If you feed your flower vitamins, you may notice that its flowers look more beautiful.
Iris Flower Perfumes
Serge Lutens Clair De Musc
A clear, sparkling, and clear perfume that flows like water. The mystery of its smell, which evokes transparency, is hidden in the flower spots. The fragrance, which contains notes of Iris, Musk, orange blossom essence, and bergamot, instill that freshness and refreshment in the soul that is felt when you pass through a flowering garden in the afternoon.
L'artisan Bois Farine
An unusual and ambitious perfume are consisting of notes of trees, flowers, iris, and Musk. And the smell is not the only claim of perfume. Jean-Claude Ellena created Bois Farine in 2003. The fragrance was designed inspired by a long journey by its perfumer. Ellena decided to make this perfume when she encountered a white aromatic tree known only for its talismanic power that grows on this island in Reunion Island's magical forest. Inspired by the tree's rich floral, powdery, and woody scent, the perfume's notes include fennel seed, iris, Musk, sandalwood, and benzoin.
Burberry Weekend EDP women's perfume
One unique perfume is Burberry weekend. It tops the list of women's fragrances known to almost everyone and is the most preferred. You should know that there is a smell that also affects men enormously. If we were to make a list of the most impressive female essences, it wouldn't be without Burberry Weekend. Although it has been a habitual smell for years, it creates the excitement of the first day as soon as it is tedious. For this reason, it is one of the fragrances that we can offer you as the best women's perfume proposal.
Calvin Klein Reveal EDP Women's Perfume
The Salt essence used in Calvin Klein's Reveal is the first in the fragrance world. The fragrance, which finds its self with every note, is appreciated with its high permanence. It has an intriguing smell and breaks down stereotypes with its bottle design. It has the effect of being in the top 10 among the best women's perfumes. One of the most exciting things about this smell is that it contains no chemicals or alcohol. It has also managed to attract the attention of women with this feature.