Paco Rabanne Invictus Review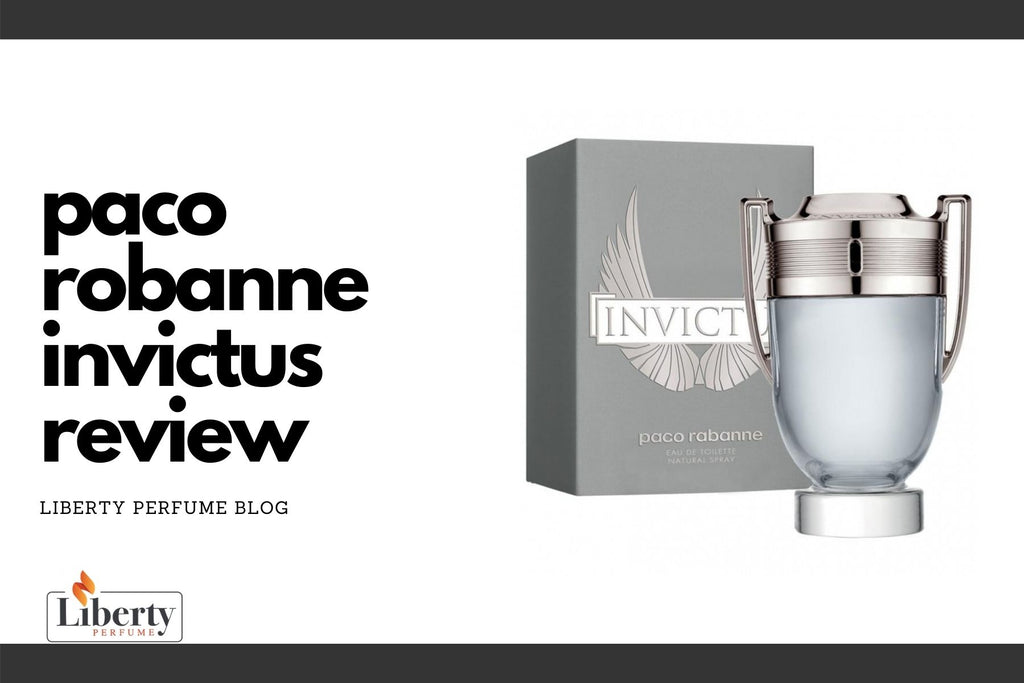 Paco Rabanne, whose full name is Francisco Rabaneda Cuervo, is a well-known Spanish fashion designer who made a reputation for himself in the French fashion industry during the 1960s. With his outdated approach, he made big differences in design world since the beginning. Paco Rabanne started his work in the field of fashion by designing for world-famous giant brands such as Givenchy, Dior and Balenciaga.
He established his own brand in Paris in 1966, which will highlight his own name and give him the opportunity to make unlimited designs. He offered experimental unwearable dresses made of new breathed molded plastic, hammered metal, aluminum jersey and knit fur using materials never before applied to the fashion era.
In addition to his work in fashion and design, he started to make fragrance designs for Puig in 1968. In 1976 Puig established a perfume factory in Chartres for Paco Rabanne's perfumes.
For Paco Rabanne, who continued his career with success, perfumes were groundbreaking for the brand name to be heard all over the world. Today, Paco Rabanne continues to make a difference in the field of fashion, design and fragrance with its worldwide recognition.
Veronique Nyberg, Olivier Polge, Dominique Ropion, and Anne Flipo created Invictus, one of the Paco Rabanne brand's powerful scents that launched in 2013.
Does Paco Rabanne Invictus smell good?
Invictus men fragrance has woody-aquatic scent. When Paco Rabanne described Invictus men fragrance, 'Invictus. The incarnation of a man with all his might. Absolute hero. Blessed by the gods and ready to face any challenge. Invictus male fragrance represents victory. An extraordinary shock between sharp freshness and animalistic sensuality. Two forces that nothing and no one can resist.
A legendary fragrance for a man who is legendary. When the Latin meaning of the word Invictus is added to the definition of Paco Rabanne's Invictus Perfume, the magic of the perfume emerges. Paco Rabanne, one of the world-famous brands in men's perfumes, has strengthened its power with İnvictus men fragrance.
The bottle design that you first encounter when you meet Invictus Perfume reminds you of invincibility once again. Invictus Perfume, which is designed in the shape of a cup and focuses entirely on victory with its appearance, makes you feel powerful from the first moment you hold it in your hand.
What does Invictus perfume smell like?
Paco Rabanne Invictus, similar to the other perfumes of the brand, has a wide range of notes, while distinguishing itself sharply from the others with the originality of its notes.
The first notes of İnvictus men fragrance are grapefruit, sea, mandarin; middle notes are bay leaf, jasmine, oakmoss; base notes are patchouli, guaiac wood and amber. Invictus Perfume offers its users a very different harmony with the addition of vanilla by combining the sharpness of citric lemon with the woodiness of tobacco. Invictus Perfume begins with a sharpness that fades into a soft and mild floral aroma as the sharpness fades, concluding with masculinity.
It is an exhibition of strength full of eternal surprises, according to Invictus Perfume consumers.
What Others Say About İnvictus Perfume?
Paco Rabanne Invictus, which stands out with its freshness, is one of the ideal perfumes for spring and summer. Invictus Perfume has become indispensable especially for clean, fresh and classy summer nights. Invictus Perfume, which appeals mostly to young and middle aged men, has become indispensable for who love to feel strong and never lose their excitement of victory.