Escentric Molecules- Molecule 02 review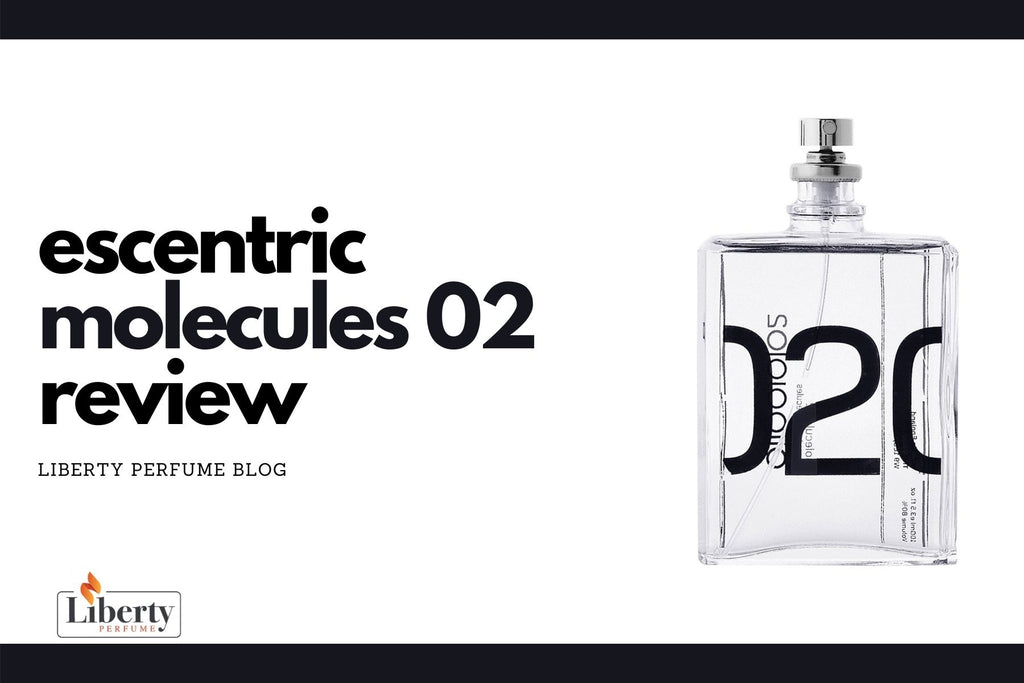 Geza Schön is a German perfumer born in Kassel and living in Berlin. After working with Diesel, Ormonde Jayne, FCUK, and Boudicca, he founded Escentric Molecules, famous perfume company that focuses on single molecules in 2006. He got the Interdisciplinary Outstanding Artist Award and the Sadakichi Fragrant Experimental Work Award for "Osmodrama / Smeller 2.0." in 2017 with Wolfgang Georgsdorf.
How does Iso E Super work?
Escentric Molecules owes its existence to an aroma molecule that does not exist in nature. The Iso E Super was created in a lab at IFF in 1973. Iso E Super was unknown in the perfumery world until Escentric Molecules introduced it, but it can be found in low concentrations in the background of many men's and women's perfumes. Schön has made a great reputation in the world of fragrance by using the unnatural and laboratory-created molecule in high doses in his perfumes.
What does ISO E Super smell like?
When perfumer Geza Schön first smelled isolated Iso E Super, "I realized that the common denominator of all the scents I like contains this in large doses. The Iso E Super is quite unusual. You can never get enough. You want the whole bottle with one sniff. It's like a drug.". Schön began by experimenting with perfumes that included previously unheard-of amounts of Iso E Super. He advised that they wear nothing else just the fragrance molecule itself while out for a drink with a buddy. The result was instantly noticeable. A woman approached them when they were sitting at a bar and inquired about their odor. ISO E Super smells woody, spicy and ambery.
What does Escentric molecules 02 smell like?
Escentric Molecules 02, one of best escentric molecules, has woody-synthetic scent.
Molecule 02 unisex perfume uses the fresh and sensual resonance of nature-identical ambroxan. Ambroxan obtained from ambergris is a crystal with identical chemical structure. Ambroxan has a subtle sensory quality with a glossy, long-lasting drying.
For centuries, amber has been used as the most valuable ingredient in perfumery. Ambergris has always been admired in perfumery. The same quality continues in Ambroxan, which is used in Molecule 02 unisex perfume. Escentric Molecules 02, which opens with acidic citrus, continues with woodiness and ends with amber, intensely clinging to the skin.
Are Escentric molecules male or female?
Molecule 02 unisex perfume is accepted as a very oriental fragrance for women and men.
Sweet, acidic, and warm breezes dominate Escentric Molecules 02. Molecule 02 unisex perfume is one of best escentric molecules for both men and women that centered around ambroxan.
Is Escentric Molecules 02 long lasting?
Escentric Molecules 02 has an effect that lasts all day, which is satisfied by the permanence of Escentric Molecules users. When applying Molecule 02 unisex perfume, which has a powerful and warm effect, need care. Users of Escentric Molecules agree that 3-4 sprays are enough for all-day use. Escentric Molecules 02, one of best escentric molecules, is suitable for use in the evenings, autumn and winter months. Escentric Molecules 02 is perfect for individuals who want a long-lasting aroma that isn't too overpowering.