Story Of A Little Millinery Shop Called "Chanel"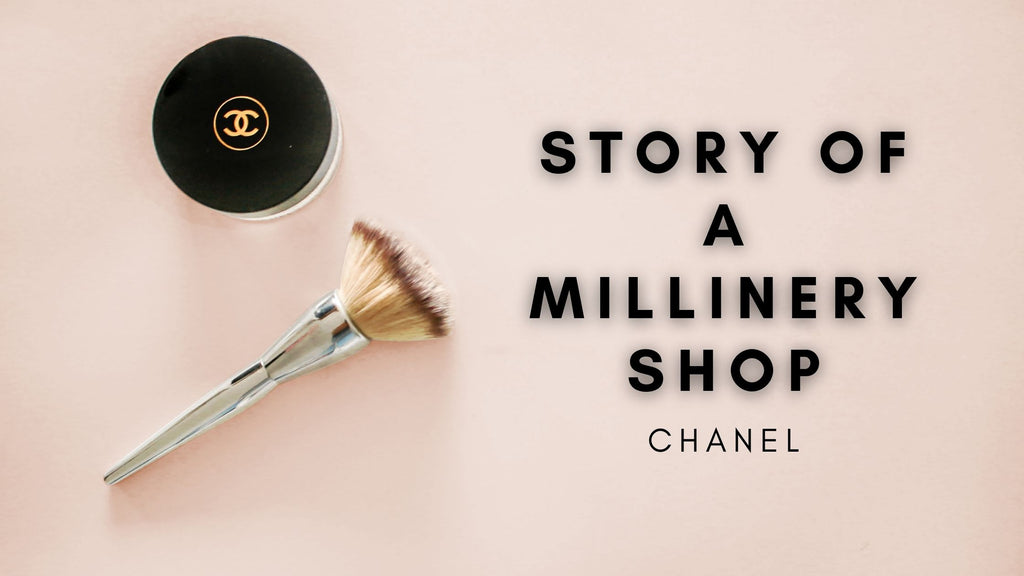 Have you ever wondered how a little millinery shop became the worlds one of the most important and luxurious high-end brands? If you do, this is exactly what you need to read.
Everything you need to know about Coco Chanel and her undying brand House of Chanel.
Gabrielle Bonheur Chanel was born in Saumur in 1883 and raised by nuns at an orphanage. She learned to sew at the orphanage and at the age of 18 Gabrielle Chanel became interested in fashion. In 1909 she was the mistress of Étienne Balsan who is a textile businessman. She wanted financial support from him to open a millinery shop. She opened her first shop at 160 Boulevard Malesherbes, the ground floor of the Parisian flat of the socialite. The flat was also a salon for elite french men and she became friends with Arthur "Boy" Capel who is a friend of Étienne Balsan. She became his mistress too. At the year of 1910, Arthur Capel thought that Coco Chanel was a talented, natural businesswoman and he financed her first self-reliant hat shop. This shop officially became the beginning of the Chanel brand. After this millinery shop, in 1913 she started a couture shop. At that time she was selling straight-line skirts of linen, long sweaters made of jerse, flannel blazers, skirt-and-jacket suits and sailor blouses.
Chanel Suit
The Chanel Suit is introduced in 1925. It was a shock for everyone who lives in the 1920s because no one had ever seen a suit on a woman before that. In the 1920's women usually wore clothes that were uncomfortable like corsets. Coco Chanel's aim was bring comfort to women's fashion. Hence, she used men's wear elements for the epic Chanel Suit. The suit, which is still a show-stopper consists of two main garments a well fitted knee-length skirt and a jacket without a collar. It brought comfort, elegance and modernity to women's clothing since the day it was introduced.
Chanel No.5
In 1920, Coco Chanel met with French-Russian perfumer Ernest Beaux and challenged him to create a fragrance that would smell like a woman, more than a rose. After some time perfumer Ernest Beaux presented her several perfume samples and Coco Chanel chose the fifth sample which was the top notes of Neroli from Grasse blend into the sensual, floral notes of two exceptional raw materials, May Rose and Jasmine from Grasse.Then she said, "I will show my collections on the fifth of May, the fifth month of the year, so let's leave the number it bears, and this number five will bring it good luck." After choosing the fragrance, Coco Chanel became the first fashion designer who introduced her own perfume. At first, Chanel No. 5 was a gift for her customers to give away with suits. But then she saw the popularity of the perfume and started the retail sale of Chanel No.5 in 1922. This fragrance became phenomenally successful and revolutionized the industry. With no doubt, Chanel No.5 is one of the reasons why Coco Chanel became this successful.
Coco Chanel said "Simplicity is the keynote of all true elegance." to Harper's Bazaar magazine in 1923.
After the success of No. 5 Coco Chanel expand the perfume sales and established the Parfums Chanel company with Théophile Bader and Pierre Wertheimer.
Until 1939 everything was going perfect for Coco Chanel and her company. When World War II came Coco Chanel was forced to shut down her stores and fire all of the workers. After the war, Coco Chanel and her boyfriend went to Switzerland for 8 years.
Around 1953, when she was 71 years old Coco Chanel decided to reopen House of Chanel. Everyone was making brutal comments but at the end, Coco Chanel climbed to the top again. She continued to design classic and elegant garments, Coco Chanel collaborated with Robert Goossens who was a jeweller. He designed jewellery for House of Chanel and of course improved the classic, heart-winning Chanel Suits with jewellery that will soften the look.
In February 1955, The House Of Chanel presented leather handbags with longer straps for carrying on the shoulder. The bag named "2.55" after the month and the year it was came out. This bag which was still produced with new designs and colours is probably one of the most known and influential bags ever designed.
Gabrielle "Coco" Chanel passed away in 1971 when she was 87 years old. She continued to design until her death. After Coco Chanel's death, a couple of designers tried to run the House of Chanel but at the end, in 1983 Karl Lagerfeld took over the duty. His ideas were coherent with Coco Chanel's, hence he kept her traditions and modernized them to 80s fashion era.
With Karl Lagerfeld's death in 2019, Virginie Viard became the new creative director of the House of Chanel. We can definitely say that House of Chanel will always stay as a high-end brand and keep going to forward without losing it's elegant yet simple style. Coco Chanel's fashion sense will always be with her brand.
"Fashion changes, but style endures."
-Coco Chanel