Seductive and Warm At The Same Time; Get To Know Better Spicy Perfumes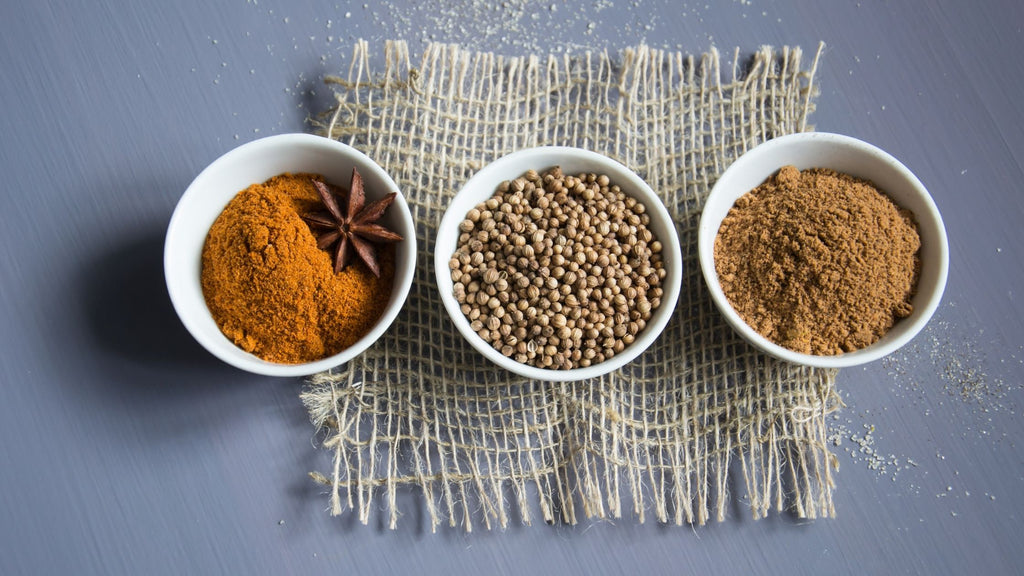 If you are interested in fragrances you know that they have several categories and many sub-categories. One of them is spicy perfumes. Oriental fragrances include spicy scents. Oriental fragrances have a long history and they are ancestors of almost all of the perfumes that we use today. They originally came from Arabia and India region. These regions culinary have rich spice variety and hence spicy perfumes have these rich variety too.
Spicy perfumes are so different and charming at the same time. They have rich base notes and play around on the skin for a long time. You may feel very grown-up when you are wearing a spicy fragrance.
Using spices in making fragrances are deep-rooted. People love spices in their dishes but they also like them as their signature fragrance. Some of the spices that are used in making perfumes are cinnamon, caraway, tamarind, coriander, cloves, cardamom, saffron, pepper, ginger. Some of the perfumes with spicy notes contain real dried spices. Perfumers blend spices with other herbs to obtain strong and long-lasting scents.
Spicy perfumes split 2 categories as short and hot. The short category contains spices like caraway and coriander, they give a cool, refresh feeling. On the other hand, hot spices like cinnamon gives an intense burning feeling. You can choose the one you prefer the best.
If you like scents that are seductive, warm, and heavy on your skin, these perfumes are the best choices for you.
Chanel Coco EDP
A luxurious spicy composition with spicy notes, Coco is probably the most known and loved oriental perfume. When you open the Coco it welcomes you with a citrus note of Sicilian Mandarin and then gives Jasmine Absolute with touches of ylang-ylang from Comoros and Tunisian orange blossom. This mesmerizing smell leaves a trail of Indonesian Patchouli, tonka note and benzoin. Coco has a blend of savoury and sweet notes that can blow your mind away. You must try this spicy and elegant fragrance if you haven't yet.
Spicebomb Night Vision Eau de Toilette
This fragrance gives green freshness and dark spices at the same time. It was introduced as a masculine scent. The theme of it is mystery and darkness. Accordingly, you smell the theme in this captivating perfume. Its top notes are green mandarin, Granny Smith apple, green cardamom and grapefruit. In the middle, it captures you with strikes of black chilli, clove, black pepper, nutmeg, sage and geranium. And finally, it leaves with roasted almonds, woody notes and tonka bean absolute. I would be jumping for this fragrance if I were looking for a masculine scent.
Black Orchid Tom Ford
Black Orchid is a timeless luxurious perfume with rich spices and dark taste of black orchid. The top notes of the Black Orchid are French jasmine, ylang-ylang, black currant, bergamot, mandarin orange, Amalfi lemon and black truffle. In the heart, the notes are imaginary black orchid, gardenia, spices and lotus. In the end, it closes with woody notes like patchouli and sandalwood. This fragrance stays a long time in your tan and gives you a unique confidence. If you ever have a chance to smell this opulent modern perfume, don't miss it.