Top 4 Jasmine Scented Perfumes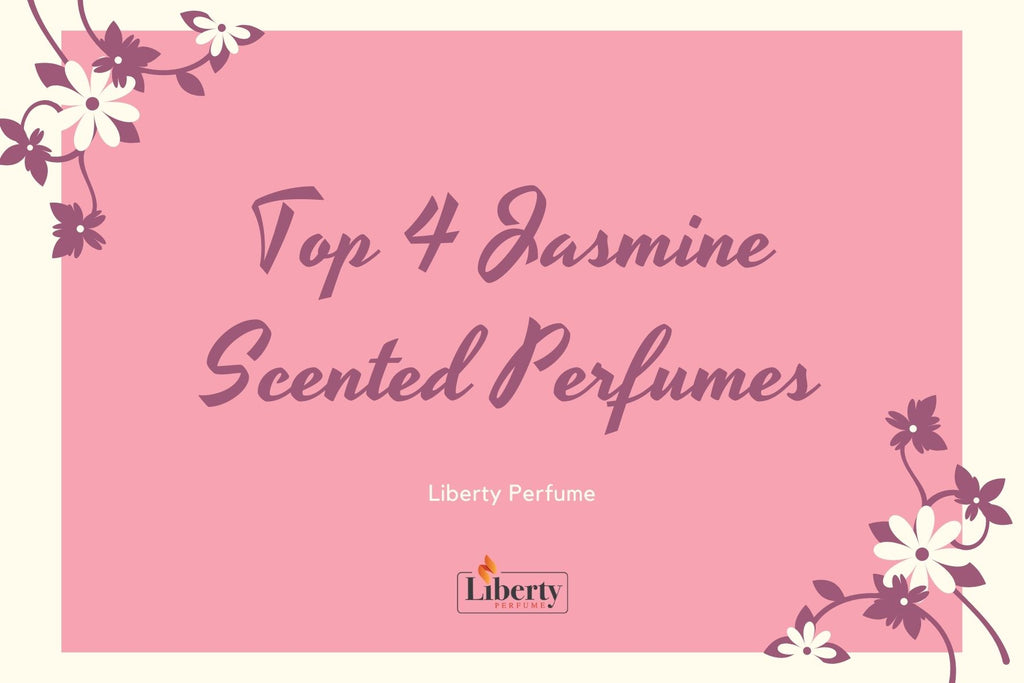 What is Jasmine Flower?
The jasmine flower belongs to the Oleaceae family of plants. The jasmine flower is a plant species that is known by most people all over the world as Jasminum. The Himalayas are the jasmine flower's native land. It's a flower that's simple to grow and maintain. It prefers bright, hot weather and has a very strong odor. It may be easily cultivated in pots and balconies because it is not a delicate plant.
The jasmine blossom is frequently associated with beauty, elegance, nobility, and attractiveness. Love is symbolized by the crimson jasmine blooms. Yellow jasmine blooms are a symbol of fertility, abundance, and happiness. Aromatherapy uses it to calm the body, remove emotional barriers, and encourage intimacy.
Jasmine Scented Perfumes
A sweet floral top note, frequently accompanied by a delicate but deep woody musk, can be found in jasmine scents. While it has a floral aroma, it has a variety of properties according to the species and growth conditions. Jasmine-based fragrances are generally described as having a sweet, green, or red and abundant aroma. The aroma of jasmine alters minds, and it is a kind of mood-booster. Various fragrances are emitted by different varieties. Green jasmine smells like a spring day, it makes you feel very fresh and you feel like first blooms blooming.
Le Labo Jasmin 17 Eau de Parfum
It is a fragrance combined with orange flavors and jasmine flower. Although the summer season comes alive in your mind for this perfume, we can say that the perfume is suitable for winter as it contains orange, which is a winter fruit. It cannot be said that it shows the femininity in women much, but it is certain that the perfume has a hot side. When you use the perfume, you can revive a confident woman dressed in a dress that suits her on a summer day and a tropical scent from the woman.
Gucci Bloom
It smells exactly like wildflowers coming to your nose in open air. In the first act, an opaque and enveloping, enchanting fragrance of white flowers. When first squeezed, it smells like lily and then becomes sweet with honeysuckle and jasmine. It smells like a bouquet of flowers but in that bouquet the most dominant flower is jasmine. It is very beautiful, floral fragrance is definitely recommended for lovers. Flowery scent may cause the misconception that it is used in summer, but it is recommended to be used in winter because it is a heavy odor. Also, it cannot be said that it is very successful in permanence.
It is a perfume that is called the scent of exuberance and femininity. It really makes you feel different, it is quite assertive. It is an extraordinary and elegant fragrance. It is a jasmine focused autumn perfume with high permanence. When you spray this perfume, you can envision a plaza woman in a suit.
Tom Ford Jasmin Rogue
The gorgeous, sexy jasmine fragrance comes precisely from this perfume. It has bergamot, cinnamon, and orange flavors. It has a warm feeling so it is recommended to be used in autumn.