What Scent Is Best for Anxiety?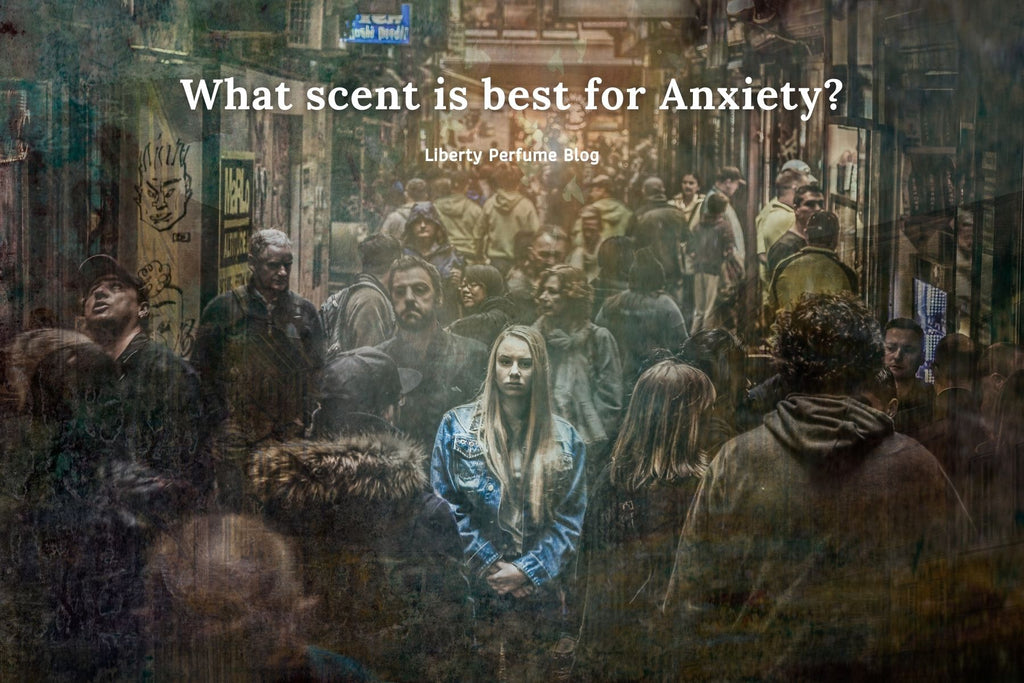 Anxiety is a common problem for all of us. Anxiety makes itself felt differently in everyone's body. While someone's hand trembles, some lose sleep. There are different solutions for anxiety. Although music and medicines are at the top of these, there are also smells that are good for anxiety. Bergamot and orange scent is one of the scents that are good for anxiety. This is a form of aromatherapy and reduces anxiety. Some of the perfumes mixed with orange and bergamot are:
Acqua di Parma Blu Mediterraneo Bergamotto di Calabria eau de toilette
Tom Daxon Laconia
L'officine Universelle Bulyeau Triple Calabrian Bergamot
What Is The Most Calming Scent?
It is very difficult to choose the most relaxing fragrance. Jasmine, cinnamon, vanilla, peppermint, lemon, and lavender are the main relaxing scents. Perfumes containing these fragrances calm and relax you. Here are some soothing perfumes for you:
Diptyque Eau de Lavande Fragrance
Maison Louis Marie Bois de Balincourt Eau de Toilette
Rodin Eau de Perfume
Maison Martin Margiela Lazy Sunday Morning Replica Fragrance
Does Perfume Help Anxiety?
Aromatherapy has a calming effect on us. You know that candles are also used when practicing meditation or yoga. Because fragrances have a relaxing effect on us. some people strongly believe in the energies of scents. They do rituals with incense or believe that incense will dissipate bad energy. In short, it is an undeniable fact that fragrances have a positive effect.
Our limbic system, which is connected to emotions and memories, is triggered by aromatherapy, which is why it can be so effective at making us feel relaxed. When we inhale a fragrance, such as aromatherapy oil, it causes a reaction in our brain and a response in our bodies, such as feeling relaxed or energized.
Smells are also linked to emotions and memories in the limbic system. The scent of lavender, for example, can conjure up images of a relaxing summer vacation in Venice.
What Scent Makes People Happy?
Have you ever thought about why wandering in the forests makes people comfortable? In addition to taking in the fresh air, people inadvertently smell all kinds of flowers and maybe that's why they feel a little happier. It is a fact that woody fragrances, as well as flowers, relax people. Woody scents remind you of autumn, the season of sadness. In autumn, people feel peace as well as sadness. Here some of the perfumes that make people happy with their fragrances:
Fille en Aiguilles Serge Lutens
Greylocke Phlur
Prima Ballerina Guerlain
Wonderland Woods Victoria's Secret
In addition to woody scents, scientifically proven herbal scents that stimulate the brain and mind also make people feel happy and peaceful. The scents of herbs not only give people peace of mind, but they also improve their skills, especially sports skills. Since doing sports also makes people comfortable, they are all interrelated. Here are some of your perfumes with herbal scent:
Eau de Campagne Sisley
Acqua di Parma Colonia Acqua di Parma
Eau Dynamisante Clarins
1740 Marquis de Sade Histoires de Parfums