Vanilla and Its Use in Perfumes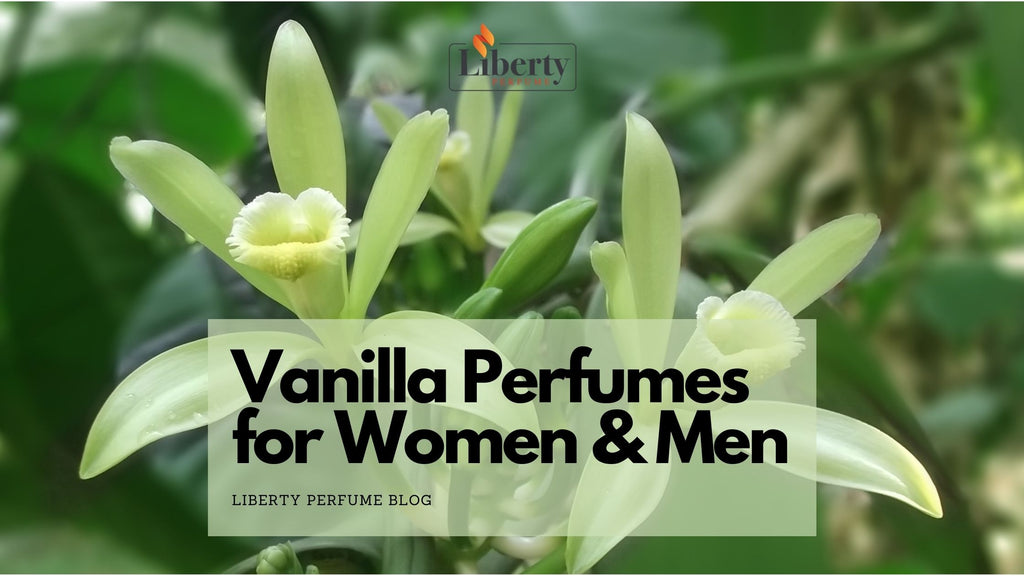 Vanilla, with its sweet and relaxing fragrance, is one of the most used components in perfumes. Perfumes containing vanilla are close to the oriental perfume family when evaluated together with other elements used in perfume. The fact that it tastes good and its smell has made vanilla an additive that is added to many foods and beverages. Vanilla is also known to have aphrodisiac properties.
Vanilla, which is often used mainly in cakes and desserts, is one of the indispensable cuisines. The area of use of vanilla, which has a fascinating effect with its inviting smell and exquisite taste that remains on the palates, has expanded over time. This beautiful spice has started to be used in shampoos, creams, or even air perfumes.
Other Information About Vanilla
The vanilla aroma and vanilla extract are not the same, and it is unnecessary to mix the two. Since there is no apparent regulation on the use of names in the sale of such products, it is necessary to pay attention to the vanilla package's contents. In the vanilla extract, which is called fabricated, there should be no substance other than sugar, alcohol, water, and vanilla.
Vanilla sugar and sugary vanillin are not the same things. Vanillin is the main ingredient that gives off the scent of vanilla. Sugary vanillin is the name of an industrial product. It would not be wrong to say vanilla imitation for this product. It is derived entirely from a substance called lignin by chemical means. It is often preferred in industrial production, as its smell is similar to vanilla and is extremely economical.
Use of Vanilla in Perfumes
The vast majority of vanilla used today is obtained synthetically. Because it is very trying to get natural vanilla, its cost is also very high. Vanilla grows in places close to the equatorial climate belt, such as South America, Indonesia, Madagascar. Vanilla, which is mainly used in women's perfumes, is rarely used in men's perfumes. I have listed below the most well-known of women's and men's perfumes containing vanilla.
Vanilla Perfumes for Women
Dior Hypnotic Poison: Vanilla, Musk, coconut, apricot, plum, tuberose, jasmine, pearl flower, rose, Brazilian rosewood, cumin, sandalwood, almond. 
Yves Rocher Vanille Noire: Vanilla, Virginia cedar, mimosa, mandarin, orange blossom.
The Body Shop Madagascan Vanilla Flower: vanilla, frangipani, amber, passion flower, Jasmine, vetiver, Gardenia.
Dior Addict Dior: vanilla, tonka bean, sandalwood, BlackBerry, Mandarin leaf, jasmine, orange blossom, rose, Night Queen Flower.
The Body Shop Love Etc: vanilla, pear, Musk, jasmine, sandalwood, bergamot, heliotropin, neroli, pearl flower.
Dolce & Gabbana The One: vanilla, peach, leaching, amber, Lily, Plum, Musk, Jasmine, Tangerine, pearl flower, vetiver, bergamot.
Dior Dolce Vita: vanilla, cinnamon, peach, sandalwood, cardamom, peach, cedar, Brazilian rosewood, Lily, nutmeg, floral, grapefruit, Magnolia, bergamot, rose.
Guerlain Shalimar Parfum Initial: vanilla, iris, caramel, patchouli, tonka beans, vetiver, Musk, bergamot, orange, rose, jasmine, green notes.
Guerlain Shalimar: Vanilla, incense, leather, citrus notes, opopanax, bergamot, sandalwood, Iris, lemon, tonka bean, patchouli, cedar, Musk, vetiver, Mandarin, jasmine, rose.
Vanilla Perfumes for Men
Chanel Allure Homme Sport: vanilla, orange, sea notes, aldehyde notes, tonka beans, blood orange, black pepper, white Musk, Neroli, Cedar, amber, vetiver, elemi resin.
Jean-Paul Gaultier Le Male: Vanilla, lavender, peppermint, cinnamon, tonka bean, amber, orange blossom, sandalwood, cardamom, cumin, bergamot, cedar, Artemis flower.
Gucci Envy for men: Vanilla, ginger, incense, sandalwood, tobacco, cardamom, Amber, Lavender, Pepper, Cedar, mahogany, vetiver, leather, patchouli, coriander, carnation, Jasmine, Tangerine, musk, rose