Why Some Perfumes Are So Expensive?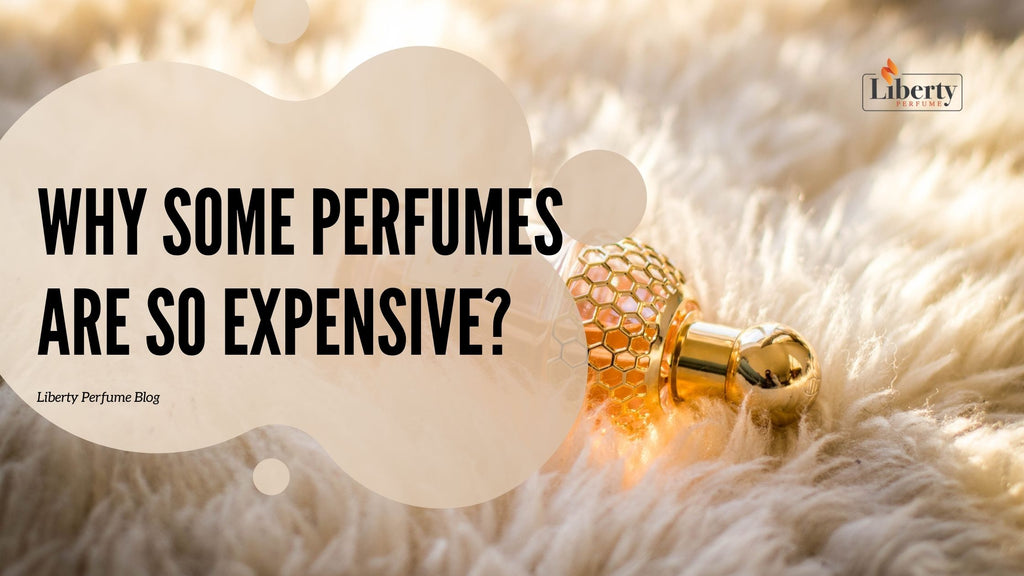 The reason that some perfumes are so expensive is because they contain rare ingredients. Carefully assembling these ingredients requires great skill. For this reason, it is normal for fragrances to be costly. The content of some perfumes is more natural and healthier. For example, oud and amber are highly rare and expensive ingredients for elegant perfumes. 
The fact that the prices of perfumes are high is a feature that proves their authenticity. Large companies carefully produce perfumes while taking care that the ingredients in them do not harm human health. Therefore, perfumes require great Labor and professionalism from the production stage to the marketing stage.
How Are Perfume Prices Determined?
The reason some perfumes are expensive comes from their quality at the production stages. Casual perfumes are cheaper because they are made in easier conditions and synthetic substances. At the same time, perfumes must contain alcohol. This alcohol is ethyl alcohol. Because ethyl alcohol is difficult to find, the prices of perfumes can be relatively high.
Another reason perfume is expensive is brands. Of course, perfumes should be produced with care and skill. But the reason some perfumes are expensive also depends entirely on their brand. However, the intensity of perfumes, persistence, etc., is also among the elements that affect the price.
What Kind of Perfume Is More Expensive?
The most expensive perfume varieties vary according to their content. EDP perfumes, known as denser, can often be more expensive. EDT perfumes are mediocre, and EDC perfumes are e affordable ones. However, some EDC and EDT perfumes may be more costly than EDP perfumes. While the types of fragrances are not an exact criterion, they can be a determining element.
Perfumes divided into EDP, EDT, and EDC are divided into groups in terms of persistence and density. The ratio of alcohol and essences they contain is influential in determining the prices of these perfumes. However, the ingredients used in fragrance are also important. Even if perfumes are expensive, sometimes push us away from original perfumes and attract us to alternative perfumes; it is more advantageous to choose the quality of perfume in every way.
The Most Expensive Perfumes
Annick Goutal Eau d'hadrien: 30 ml – $ 441,18
A unique plant grown in Madagascar is a perfume containing extracts of lemon, mandarin, Sicilian lemon, grapefruit, tree melon, Cypress, aldehyde, and ylang-ylang. It began production in 1982 with the collaboration of Annick Goutal and Francis Camail.
Chanel Grand Extrait: 30ml – $ 4,200
Now it has become the iconic perfume that comes before luxury brands. Chanel No. 5 is seen as a synonym for luxury perfume. It was created by Ernest Beaux and produced in a limited edition. Each bottle is completely handmade without mold with the glazier's unique touches. A spokesperson for Chanel announced that the perfume was produced in "very small numbers every year." It is an elegant perfume with fragrances of Rose and Jasmine.
Baccarat Les Larmes Sacrees de Thebes: 30 ml – $ 6,800
It is a perfume that first fills the eyes with its crystal pyramid-shaped bottle. The reason it's expensive is both its bottle and its unique smell. Baccarat produces the world's most luxurious crystal bottles.
Clive Christian At No. 1 Imperial Majesty Perfume: 30ml – $ 12,721. 89
It has entered the Guinness Book of World Records as the most expensive perfume in the world. Released in 2005, this unique fragrance is a rare, self-exclusive perfume.