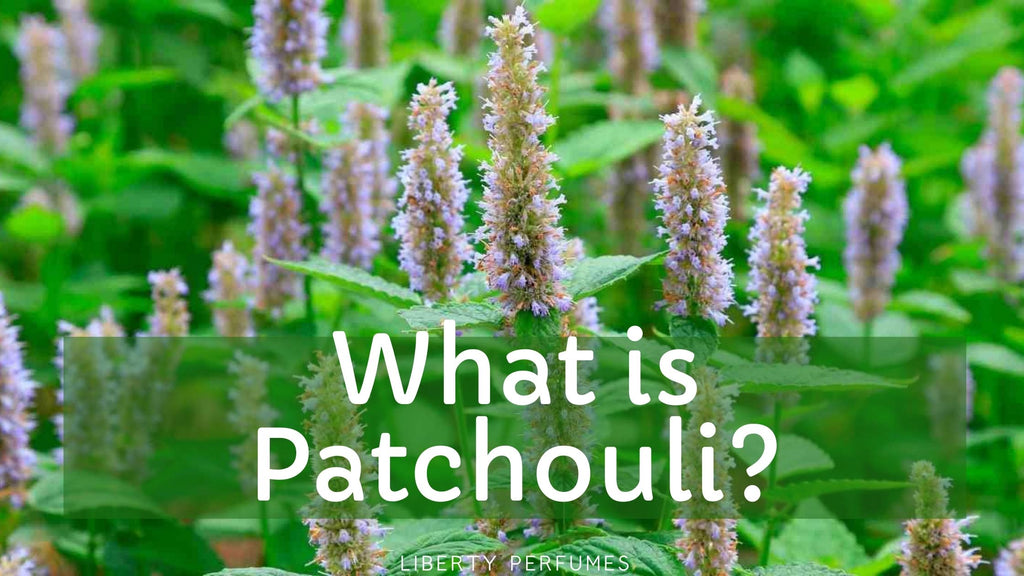 Patchouli (Pogostemon cablin) is an aromatic plant native to tropical Asia.  Patchouli oil derived from its leaves is used in cosmetics, incense making, and perfumery. This valuable plant, which has an important place in Asian culture, has been cultivated for centuries.
The Tamil word Patchai derives from the word 'Patchai,' meaning 'green leaf'. Popularly known as "tefarik". Strong, woody, balsamic, musk smell also has an aphrodisiac effect.
It is a perennial aromatic plant species belonging to the Lamiaceae family, of which patchouli, thyme, mint, lavender are also members. Its dark green leaves are quite robust, and its stems can reach up to 1 meter. It bears small flowers in shades of white and pink. It is a plant species native to tropical regions of Asia. Some of the areas where it grows include China, Indonesia, Japan, India, Maldives, Taiwan, Pakistan, Philippines, Thailand.
Although this plant, which can grow in tropical and warm regions, likes heat, it should not be exposed to sunlight directly. The patchouli plant, which is propagated by seed and vegetatively, is harvested 4-6 months after planting.
Benefits of Patchouli Oil
Balances mental state.
Heart chakra is fat. Cedar helps to ground along with oils such as ginger.
Widely used in cosmetics, perfumery, and aromatherapy.
Used for cellulite massage as it stimulates circulation.
Suitable for all skin types. It is useful for wrinkled and mature skin.
Anti-aging care slows down the formation of wrinkles.
Balancer for acne, worn skin.
It is preferred for eczema, dermatitis, inflammation problems.
Effective in the capillary, rose problems.
Prevents the formation of spots on the skin.
It is a natural fly repellent.
Useful for oily and whole wheat hair.
It is used by diluting it with a carrier oil for yellowing and breaking of the nail.
Gives a soft base to fragrance mixtures. For a sweet and refreshing fragrance, ylang-ylang can be used as an ambient fragrance in Censer along with bergamot.
Patchouli fragrance has a warm and humid character according to traditional Indian medicine Ayurveda. This dark oil has a soothing, calming body and mind balancing effect with an earthy note.
Use of Patchouli Oil in Perfumes
The Fresh Leaves of this plant are odorless. Its essential oil is obtained by water vapor distillation of dried and slightly fermented patchouli leaves. From about 1 kg of patchouli material, 20-30 ml of essential oil is obtained. Patchouli oil has a peculiar smell. It is often described as woody, sweet and spicy, with a fragrance.  Vetiver is used as a fixative in perfumes along with scents such as sandalwood, cedar. Patchouli essential oil is compatible with oils such as lavender, cardamom, bergamot, elemi, sweet orange, Cypress, Musk sage, ylang-ylang, black pepper. It contains many famous perfumes such as Rush (Gucci), Patchouli Impérial (Christian Dior), Euphoria Women (Calvin Klein), Portrait of a Lady (Frederic Malle), Angel (Thierry Mugler) when patchouli essential oil ripens like wine, its quality increases, its color darkens.
Different Uses of Patchouli Oil
Although patchouli essential oil's main feature throughout history is that it keeps away pests, flies, and dust mites, it is useful in many areas. For example, in skincare, anti-inflammatory, antifungal, firming, wound healing. Anti-aging properties. It improves the skin's appearance and helps eliminate fine lines and wrinkles, thanks to its active ingredients.
Due to its circulation-enhancing and astringent nature, it is useful in varicose veins and capillary problems. It is emotionally aphrodisiac, antidepressant, sedative. Patchouli oil is a unique oil with this quality. Although it is an oil obtained from leaves, paradoxically, it has the earthing and bringing effect of Root oils to the center. It is associated with anxiety, depression, mental fatigue, hyperactivity, changes in emotions, and sexual problems. The soul body facilitates the transition to sleep by helping to maintain the balance of the mind.