Behind Juliet Has A Gun Perfumes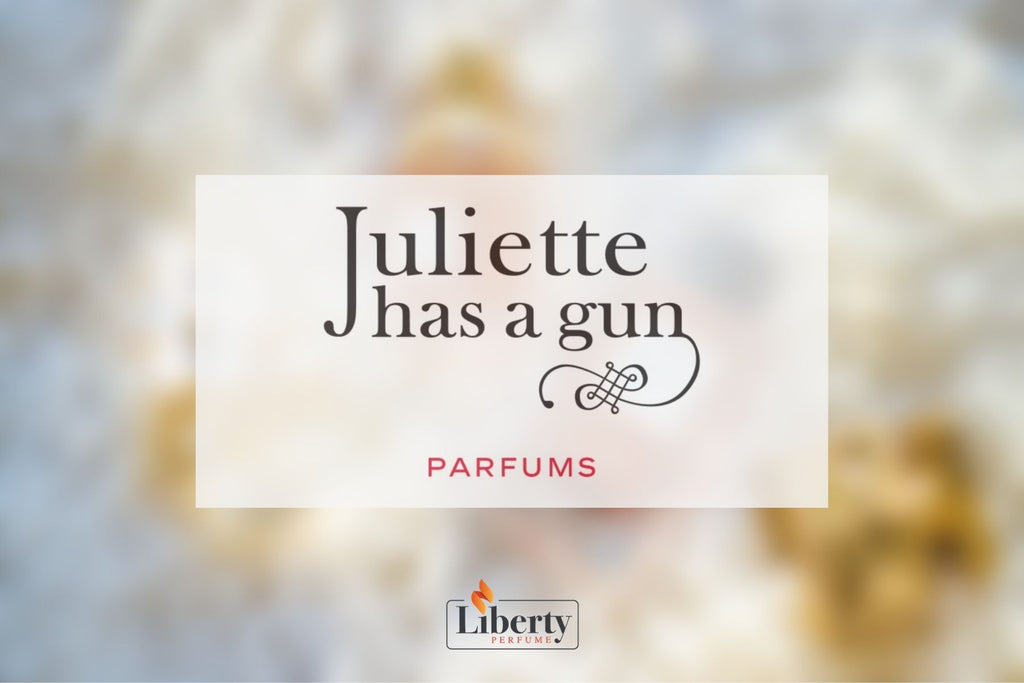 Juliet Has A Gun is a niche perfume brand that was founded by Romano Ricci in 2006 but there is much history behind that. Romano Ricci's great grandmother was Nina Ricci, who is the founder and the designer of a luxury fashion house. Nina Ricci's son, Romano Ricci's grandfather was also an artist, he was the perfume nose for the Nina Ricci's brand. Robert Ricci is the one who taught Romano Ricci how to create perfumes and the rules of it. When 18 years old Romano Ricci started to think more seriously about perfumery and dedicated himself to learn this art thoroughly for 6 years. In 2006 he created Juliette Has A Gun and it became Romano Ricci's personal interpretation for the perfume industry.
Probably one of the most interesting thing about this brand is its name, Juliet Has A Gun. Romano Ricci explains it as the innocent Juliet of Shakespeare is transposed to the 21st century with a gun. Gun is a metaphor for perfume, a weapon of seduction or a simple accessory. It's essentially represents the women's liberation towards men. The only thing that Romano Ricci prefers to avoid is to understand the brand's name literally.
For Romano Ricci perfume is intimately connected with seduction, it is a way to define someone forever.
Not A Perfume by Juliette Has A Gun
Not A Perfume is a floral woody musk perfume for women and it was launched in 2010. Not A Perfume was just made of a single material called Cetalox. Cetalox is usually used in perfumery as a base note but the brand Juliet Has A Gun choose it to be the main scent in Not A Perfume. It is a very minimalist, fresh and clean scent. Not A Perfume also hypoallergenic and it is perfect for those who usually don't use perfumes. 
Not A Perfume is definitely not a perfume in a traditional way. It is different from everybody and definitely worth trying. You need to apply Not A Perfume directly to your skin to try it because it wears different on everyone and it's more like an effect than a perfume. If you are wondering how the Cetalox smells is kind of hard to tell but it has a kind of Ambergris scent, a pinch of musk and amber-like nothing but also everything. 
Lady Vengeance by Juliette Has A Gun
Lady Vengeance is a Chypre Floral perfume that was launched in 2006 for women. Lady Vengeance's creator is Francis Kurkdijan. It is the brand Juliet Has A Gun's one of the first perfumes and one of the best sellers. Lady Vengeance is not too sharp or too sweet, every element on it has a perfect balance. It lasts extremely long. Lady Vengeance is today's modern and edgy unstoppable women.
Lady Vengeance opens with bright and refreshing notes of heavenly bergamot and lavender. And these two give their place to a beautiful complex of roses after. Lady Vengeance is a romantic perfume, it is for women who are confident and bold. It brings rich and sophisticated notes to explain a women's femininity. From its description, you can understand that it is perfect for nights. A women's way to rule. 
Lady Vengeance's top notes are lavender and bergamot. Middle notes are Bulgarian rose Moroccan rose, patchouli Iso E super and geranium. Base notes are white musk, ambroxan and vanilla.