Burberry, Creator Of Trenchcoat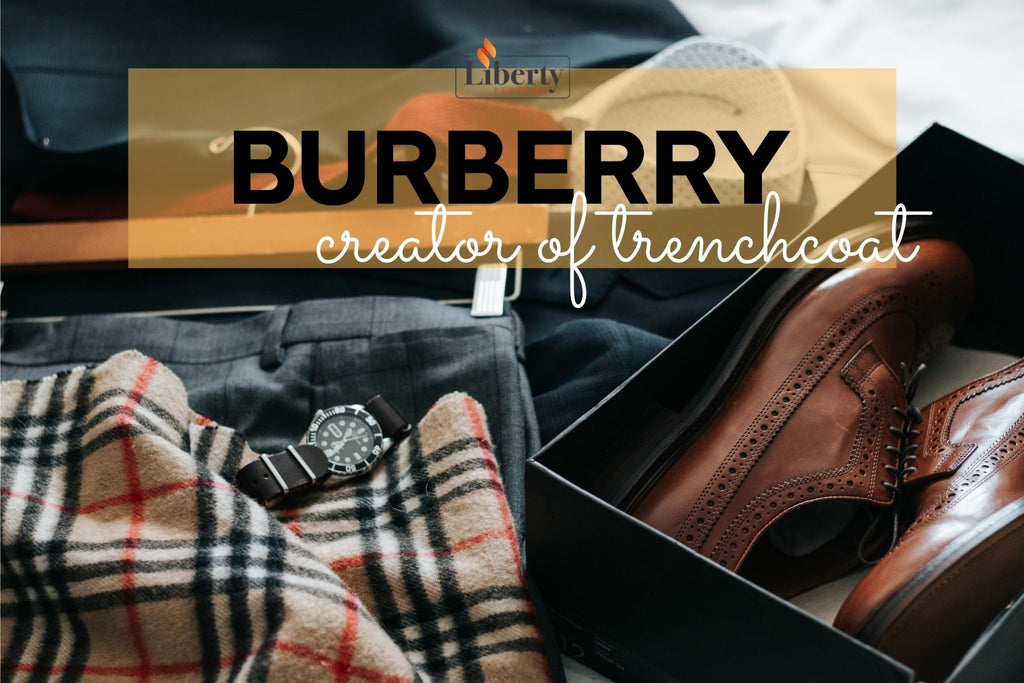 Burberry is one of the very few brands that people catch without even trying. When you see a trenchcoat on somebody, you can immediately understand if it's an original Burberry or not. I say that because technically Burberry is the creator of this beautiful and famous garment's founder.
The story of Burberry starts around 1856 with a 21-year-old young man called Thomas Burberry. At the time Thomas Burberry was a draper's apprentice. He was working with curtains and trying to learn more about draping. In 1957 Thomas Burberry opened a small shop in the town of Basingstoke, England. Basingstoke was a little place but Thomas Burberry managed to create a modestly successful business. His business increasingly continued to grow until 1879.
In 1979 Thomas Burberry created a fabric that everyone in the world would have become an admirer soon. He created the world's first waterproof fabric gabardine. Gabardine is made from tight woven and light cotton fabric each tread is resistant to water and wind because of its weatherproof coating. Before Burberry, rainwear was heavy and uncomfortable and he changed the whole industry with his invention. Gabardine was not just weatherproof it was also light and breathable. Thomas Burberry patented the fabric in 1888. 
In 1891 Burberry moved to its first London store at 30 Haymarket. In 1911 Burberry became the outfitter for Roald Amundsen who is the first man to reach the South Pole. And a few years later, in the First World War Burberry Trenchcoats were worn by British officers in the trenches. At that time it was known as Tielocken and it had a belt, no buttons. In 1919 His Majesty King George V appointed Burberry a Royal Warrant as his tailor. Also in the same year, Captain John Alcock and Lieutenant Arthur Whitten Brown wore Burberry aviator suits to complete the first non-stop transatlantic flight which took 72 hours. 
In the 1920s the Burberry check, which we can detect today easily featured as a lining to the gabardine trenchcoat. In the 1940s, during the Second World War Burberry supplied the British Army with military apparel and accessories including the trenchcoat. In spite of the war, Burberry continued to design and manufacture civilian clothing which includes weatherproofs, overcoats and suits for both women and men. Until that time Burberry already became a legend and a symbol for England. In 1955 Her Majesty Queen Elizabeth II granted Burberry for Weatherproofer too. At the start of the 2000s Burberry opened its first store in Bond Street, which showed the brand's status as an iconic, universal luxury brand. 
In 2001 designer Christopher Bailey became the creative director and is tasked with turning around the company's decreasing worth.
Burberry may have been founded in the 19th century but no doubt it has taken the 21st century as well. Today Burberry is a luxury brand that you can recognize its products at a glance and one of the important symbols for British people. 
London by Burberry 
London is a floral women fragrance which was launched in 2006. The noses behind the London are Dominique Ropion and Jean-Marc Chaillan. London was made in honour of the city London. The main floral scent includes rose and honeysuckle, both of which grow throughout London. After this floral opening, you will immediately recognize sweet jasmine with wood and musk at the end.
London's bottle is wrapped in Burberry's signature check design. You can wear London during the day, at work. Trust Burberry, it will give you confidence and elegance. London lasts very long, so you can easily spend the day with just a few sprays. It is not a heavy perfume but has its own strength. London is a classy and delicious fragrance, if you are into floral perfumes you definitely give it a go.
London's top notes are honeysuckle, tangerine and rose. Middle notes are jasmine, Tiare flower, peony and clementine. Base notes are musk, sandalwood and patchouli. 
Our Premium Alternative Perfumes Inspired by Burberry