France Has A Word For Beauty: Lancome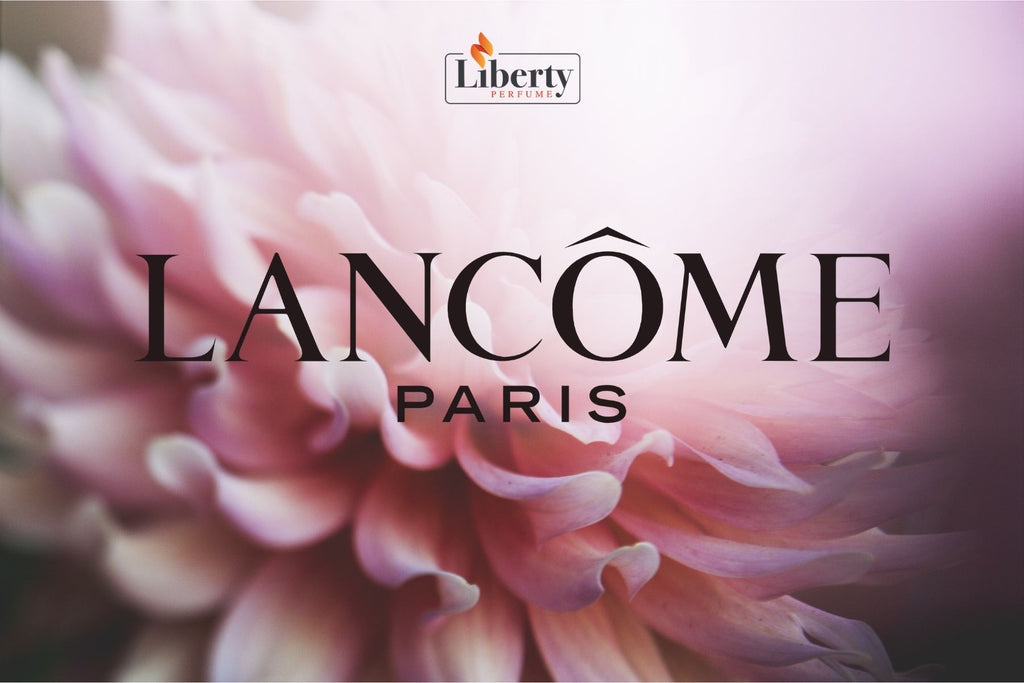 Today, everyone knows Lancome as a luxurious skincare product brand. But it was not always like that, when established by a french man in 1935 Lancome was a small fragrance brand. If you wonder how this little brand became the word's one of the biggest luxury brands, this the story of Lancome. 
In 1935, Armand Petitjean was a 50 years old man with lots of jobs and countries in his lifetime. Armand Petitjean's life before Lancome pretty much created Lancome's soul and identity. When starting to Lancome Armand Petitjean's aim was one thing only to become a prestige luxury brand or nothing. He had a team back then consisting of the d'Ornano brothers, Georges Delhomme, and the chemist Pierre Velon.
When creating their first product Armand Petitjean was in a name search for his brand. He dreamed of a name that is feminine and captures France's soul directly. Finally Guillaume d'Ornano suggested the name Lancosme which is the ruins of castle Le Château de Lancosme in the forest Lancosme. Armand Petitjean fell in love with this name, and they only took away the silence "s" from it. And the roses surrounding the chateau became the brand's symbol as a single golden rose. 
After the opening of the brand, Armand Petitjean launched five new fragrances at the same time, presenting these fragrances to the world at the June opening of the Universal Exhibition in Brussels. These 5 fragrances became very famous soon and started the Lancome legacy. Armand Petitjean's thought was a perfumer didn't exist unless he/she had international status. He had to offer fragrances to women all over the world. 
Armand Petitjean wanted to reinvent the beauty concept and achieved it. His team created a nutrient cream that contains natural serum and active ingredients based on proteins and vitamins. This cream's name became La Nutrix and it was known as a night regenerating cream. La Nutrix instantly became popular and panacea which can be almost used in anything from insect stings, frostbite, sunburn to razor burn. 
In 1938 Armand Petitjean created a lipstick that is different from the rest of the world with its soft texture and moisturizing feature and named it Rose de France.
Lancome impetuously grew in 4 years and became an international brand with shops all over the world. Lancome continued to grow with Armand Petitjeand's efforts. When he died his son took the brand unwillingly and spend 3 years with his fathers brand. Despite his attempts to save it Lancome started to fall hence family was forced to sell the brand. In 1964 L'Oreal bought Lancome but protect the brand's roots, French culture and French perception of elegance. 
Armand Petitjean's dream became real and now the French has a word for beauty and it is Lancome. 
La Vie Est Belle by Lancome
La Vie Est Belle was launched in 2012 and since then it is a legend in the fragrance world. It is a floral fruity perfume with a twist of gourmand. It is a perfume that has so many replicas and fakes because it's the perfect scent. You can find similar scents even in the most famous brands but none of them has the unique scent and feeling that La Vie Est Belle gives.
It is a very feminine and sexy perfume with floral and warm notes. It's like the sweet notes become one and gives the perfume a voluptuous feeling. La Vie Est Belle is definitely a winter fragrance that warms your heart. You can use it day and night it goes perfect with every occasion. La Vie Est Belle is a long-lasting perfume, you don't need to reaplicate it later once you use it in the morning. 
La Vie Est Belle's top notes are black currant and pear. Middle notes are iris, jasmine, and orange blossom. Base notes are praline, patchouli, tonka bean and vanilla. 
Our Premium Alternative Perfume for La Vie Est Belle by Lancome