Best Summer Perfumes For Women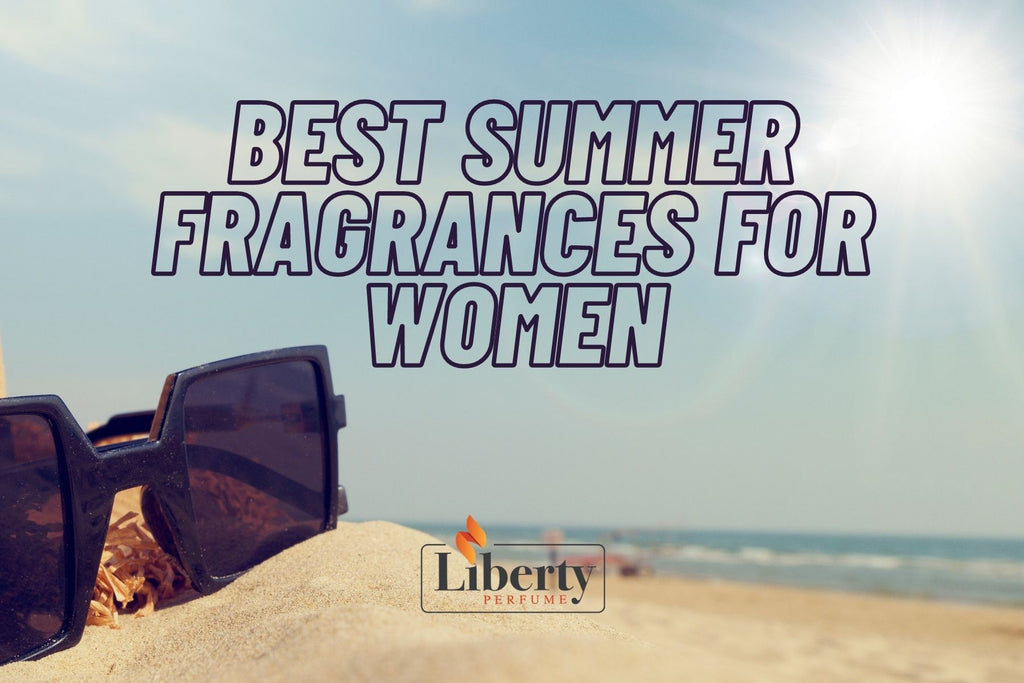 With the summer ahead of us we need to choose our summer fragrance wisely. A summer fragrance must be fresh and not too heavy. In hot suffocating summer weathers, a good freshening fragrance is the best mood-lifter you can find. You are in the right place to find the perfect summer perfume for yourself.
Gucci Bloom by Gucci 
Gucci Bloom is a floral perfume which is launched in 2017. It is a very clean distinctive fragrance with its freshness. 
As you can guess from its name Gucci Bloom gives you the feeling that you are lying in a garden full of flowers. You can feel just a hint of sweet citrus which gives the scent a little sparkle. Gucci Bloom also has a coolness, like a menthol feeling, which is great for the summer months. After its first opening, you will feel like you are drowning with white flowers but the perfume is extra light so you will not suffocate. 
Gucci Bloom's top note is jasmine, the middle note is tuberose and the base note is Rangoon creeper. 
Gabrielle is a floral fragrance for women and it is launched in 2017. Gabriel is a magnificent scent and it is made based on a bouquet of four white flowers. These 4 flowers represent the four corners on the bottle and these are Jasmine, ylang-ylang, orange blossom and Grasse tuberose. 
Gabrielle is a fresh and sexy scent, it is also comfortable to wear daily. Gabrielle is not a very strong scent but you can trust that it will stay on you a very long time.
Gabrielle's top notes are grapefruit, mandarin orange and black currant. Middle notes are orange blossom, jasmine, ylang-ylang, tuberose, lily of the valley, pink pepper and pear. Base notes are musk, sandalwood, cashmeran and orris. 
Soleil Brûlant by Tom Ford
Soleil Brûlant is an oriental woody perfume for both men and women and it is launched in 2021. Soleil Brûlant smells like a bouquet of balsamic and citrus, smoky tones that brings comfort and a natural sensation. Once you wear it with time it will go all over your body and its hidden fruity notes will give you a sense of uplifting feel that calms you. With its warmness that matches with the sun, it will capture your best summer moments in it. 
Soleil Brûlant's top notes are bergamot, mandarin, orange and pink pepper. Middle notes are orange blossom and honey. Base notes are woody notes, amber, resin, olibanum, leather and vetiver.
Omnia Pink Sapphire by Bvlgari
Omnia Pink Sapphire is a fruity floral fragrance that was launched in 2018 and the nose behind it is Alberto Morillas. Omnia Pink Sapphire is an extremely fun perfume to wear. It gives you happiness with its bright pink bottle, pink peppercorn notes and citrus. It is both sweet and a floral scent, you can go anywhere you want with this unique perfume and it will just be perfect.
Omnia Pink Sapphire's top notes are pomelo, pink grapefruit and pink pepper. Middle notes are frangipani, Tiare flower, peach and rose. Base notes are musk, vanilla, violet, sandalwood, woody notes and orris root. 
Chloe Signature by Chloé 
Chloe Signature is a floral perfume for women and it was launched in 2008. Chloe Signature is a perfect summer fragrance with its freshness and cleanness. Chloe Signature is elegant and feminine, perfect for daytimes but easily used at nights too. You will feel special and beautiful when wearing Chloe Signature, you can spoil yourself with this bottle of heaven as long as you want. If you like rich, seductive and light floral perfumes, Chloe Signature is the one for you. 
Chloe Signature's top notes are litchi, freesia and peony. Middle notes are lily of the valley, magnolia and rose. Base notes are amber, honey and Virginia cedar.