Best Summer Fragrances for Men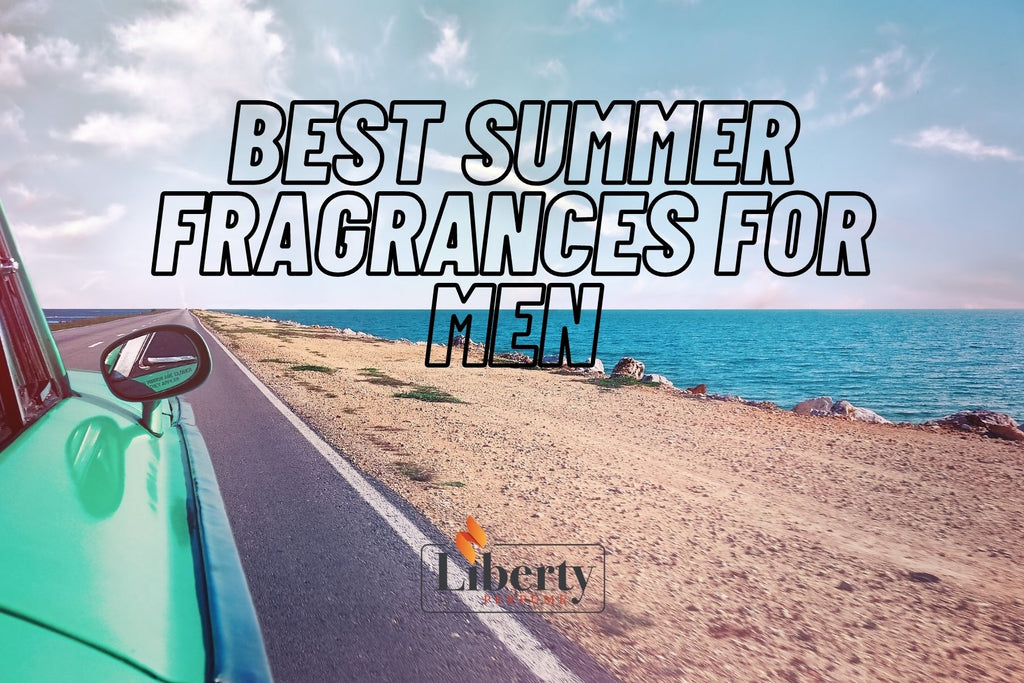 With the upcoming summer months if you realized that you need new, different summer fragrances you are doing right. Especially for men fragrances are more important in the summer because with overwhelming heat you are sweating more and the smell can be unbearable. So you are in the right place to find yourself new, different, masculine and fresh perfumes.
Aqva Amara by Bvlgari
Aqva Amara is a woody aquatic fragrance for men that was launched in 2014 and the nose behind it is Jacques Cavallier. Aqva Amara has a fresh scent that makes you feel like you are middle in the Mediterranean sea. It is definitely made for hot summer days and you can trust that it will cool you even in the hottest weather in a heartbeat. It is also very well composed and you can feel every bit of notes in it. 
Aqva Amara's top note is Sicilian mandarin middle notes are watery notes and neroli base notes are olibanum and Indonesian patchouli leaf. 
Invictus Legend by Paco Rabanne 
Invictus Legend is a woody aromatic fragrance for men and it was launched in 2019. This scent is made for men who like glory as we can understand clearly from its beautiful blue trophy shaped bottle. It gives you the guarantee that you will be the only champion in the room. With Invictus Legend's scent you will freshen up whenever you need and bits of sea salt will make you a lot happier. 
Invictus Legend's top notes are sea notes, sea salt and grapefruit. Middle notes are bay leaf, geranium and spices. Base notes are red amber and guaiac wood.
A*Men Ultra Zest by Mugler
A*Men Ultra Zest is a woody spicy perfume for men which was created in 2015. A*Men Ultra Zest is a perfume that mostly contains citruses and surprisingly it does not bore you. A*Men Ultra Zest's opening is like drinking a big cup of orange juice, you can feel the juiciness of the citrus notes very clear and believe me it makes you so happy. It is a very unique perfume because it also has mint and coffee besides citruses and everything just makes sense and combine the perfect summer perfume. 
A*Men Ultra Zest's top notes are blood orange, tangerine, ginger and mint. Middle notes are coffee, cinnamon and black pepper. Base notes are patchouli, vannilla and tonka bean.
Sailing Day by Maison Martin Margiela
Sailing Day is a perfume that was launched in 2017. It is a perfume for both men and women. Sailing Day, Paros Island in 2001. Two people jump and dive to infinity. They are excited with a shiver of adrenaline in their body. This is the story of Sailing Day, exactly what you feel when you are wearing it. There is no more to say you just need to try this scent.
Sailing Day's top notes are sea notes, aldehydes, red pepper and coriander. Middle notes are juniper, amyl salicylate, iris and rose. Base notes are seaweed, cedar, ambergris and amberwood.
Eros is an aromatic fougere fragrance for men and was launched in 2012. The nose behind the Eros is Aurelien Guichard. As you can understand from its name and spectacular bottle, Eros make you smell like a Greek love god and you can be count on that. Eros is Versace's one of the bestseller perfumes and it definitely deserves that. It is a very heavy scent but so clean that it does not bother people. Eros has a mature, classic scent and it surely doesn't smell old. You can use it anywhere you want.
Something that needs to be said is about this fragrance is its effect on people, when you are wearing Eros you are probably getting compliments more than the complete compliments you ever had in your life. Especially women adore this scent it is a gamechanger for sure. With all the benefits it also lasts so long that you will surprise. You can be sure that you are going to get everything you want from Eros.
Eros's top notes are mint, green apple and lemon. Middle notes are tonka bean, ambroxan and geranium. Base notes are Madagascar vanilla, Virginian cedar, Atlas cedar, vetiver and oakmoss.