Britney Spears Midnight Fantasy review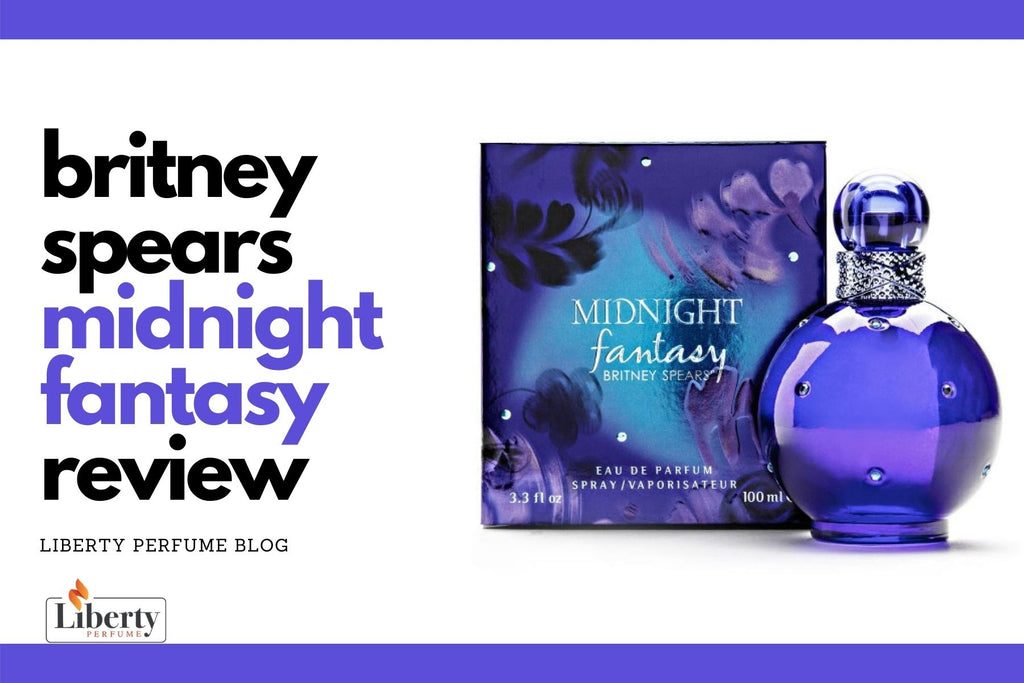 With her long career, Britney Spears is one of America's most well-known performers. Her records, which became famous around the world with her music, sold more than 100 million times, She was frequently deemed worthy of 'best selling woman' awards, despite the fact that her name has been mentioned everywhere since the first day she met the art life at Disney with 'The Mickey Mouse Club'. She began her career not only as a singer, but also as a dancer and actress.
With the release of 'Baby One More Time' in 1999, Spears reached the pinnacle of her career and was inducted into the Guinness Book of Records as the Best Female Singer of the Twenty-First Century Spears, who had a very bright period in the history of American music, also took its place at the top of the list of the richest celebrities with multi-digit fortunes. While climbing the career ladder, she won the Grammy, one of the most important awards of her artistic life with his 'Toxic' clip in the 'Best Dance Recording' category. Regardless of how brilliantly the 2000s began for Spears, it did not continue in the same manner.
Her career was severely harmed by the upheavals in his personal life. Spears' love life, marriages, and divorces had a psychological impact on her. Britney Spears, whose light shines brighter than even Madonna's, has been linked to 'burnout syndrome' in several parts of the world. Spears, who recovered with the help of professional help, took a different path in his career this time, becoming the brand face of the Candie's brand. It is very popular with young girls, and preparing a special clothing collection under her own name. She also began producing perfumes in a variety of colors. .She also started to prepare perfumes in cooperation with Elizabeth Arden, especially floral fruity fragrances.
How does Midnight Fantasy perfume smell like?
Britney Spears Midnight Fantasy was released in 2006. Midnight Fantasy Perfume is a floral fruity fragrance for young girls and young women. The nose behind this fragrance is Caroline Sabas. Britney Spears Midnight Fantasy has top notes plum, cherry and raspberry; middle notes; orchid, iris and freesia, base notes; vanilla, amber and musk.
Britney Spears Midnight Fantasy opens with the tartness of the fruits, while the sourness that disappears over time leaves its place to the sweet and indispensable flow of vanillaThe dark blue perfume bottle of Midnight Fantasy greets its users, while Swarovski crystals embroidered on it one by one highlight the star's radiance.
Does Britney Spears Midnight Fantasy smell good?
Midnight Fantasy Perfume is a floral fruity fragrance that can be enjoyed by sweet perfume lovers once they start using it, and endearing those who do not like sweet perfumes.
Midnight Fantasy Perfume, which is especially popular among young girls who can't seem to get enough of it in bottles, is known for its lasting power. Midnight fantasy scent is appealing because of its night flowers and exotic fruits.
Does Britney Spears Midnight Fantasy last?
Users of Midnight Fantasy have noted that it has a persistence of more than half a day, while also emphasizing that its recall is significantly longer. Described as the 'girlfriend perfume' among boyfriends, Britney Spears Midnight Fantasy confirms that Britney achieved the success she wanted while preparing the perfume.
For many young guys, this perfume, which reminds them of a former sweetheart, is great for individuals who enjoy light, floral fruity scents and seek fragrances that will never be forgotten.