Ex Nihilo Fleur Narcotique Review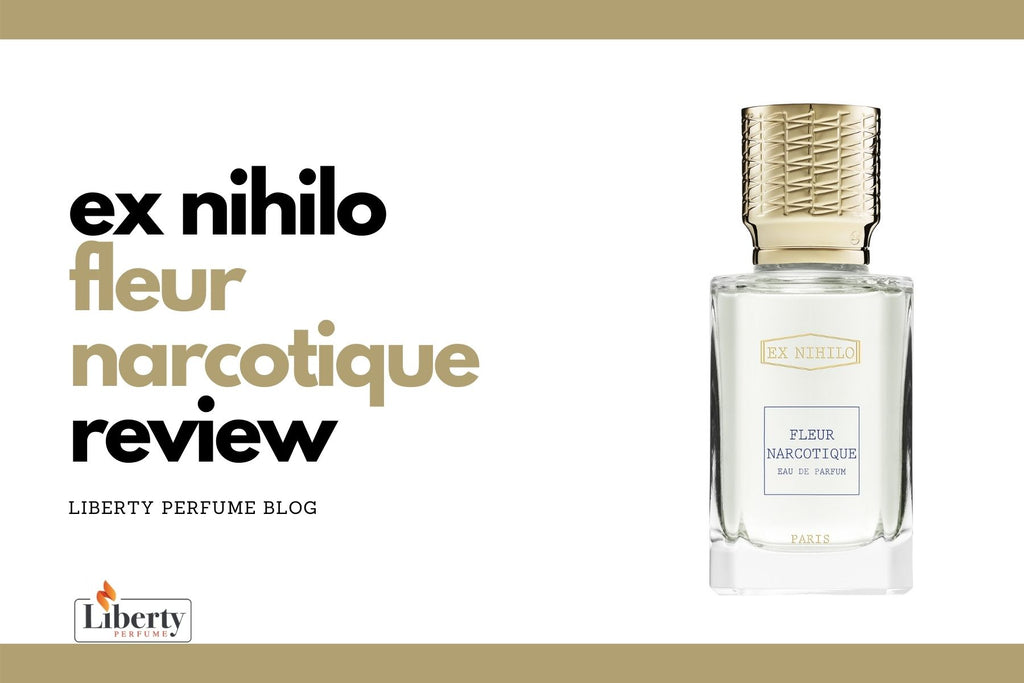 Ex Nihilo is a fragrance house founded in Paris in 2013 by a young trio. The brand prepares alternative products to both luxury products and personalization. Inspired by the French spirit of pure refinement, Ex Nihilo seeks to express its own personalized sense of luxury in all its forms, highlighting of perfumery know-how and the finest raw materials.
The Latin term 'EX NIHILO' means a new creation with no known precedent. By giving perfume creators unlimited authority, 'Carte Blanche', the brand promoted a new, disruptive and uncompromising vision of perfumery without any creative or cost constraints. With the motto 'Choose the finest perfumery materials, push the limits and remember that rules are meant to be broken', Ex Nihilo is the best example of an ultimate perfumery experience based on personalization with the finest ingredients, working with the best talents in all disciplines.
Ex Nihilo offers its unique perfumes like diamonds to its users in its exclusive stores all over the world, including Paris, New York, London and Dubai.
What type of scent is Ex Nihilo Fleur Narcotique ?
Ex Nihilo Fleur Narcotique is one of the best unisex perfumes that not every brand has succeeded in creating. Ex Nihilo Fleur Narcotique has a floral, fruity scent for both women and men.
Quentin Bisch is the person behind the Fleur Narcotique perfume released in 2014. For Ex Nihilo, Quentin creates sophisticated, complex, feminine and masculine creations that exalt perfumery's most precious raw materials. Ex Nihilo Fleur Narcotique has top notes; bergamot and peach, middle notes ;peony, orange blossom, jasmine, base notes ;musk and seaweed.
What does Fleur Narcotique perfume smell like?
Fleur Narcotique perfume makes a sweet and sugary start, followed by creamy and fresh breezes. Fleur Narcotique perfume is considered fruity and floral by those who use it, while creating a beautiful signature with a vanilla finish. Ex Nihilo Fleur Narcotique, which opens with intense sugar, creates awareness, while it calms and sits on the skin with its layered aromas.
Is Fleur Narcotique perfume male or female?
The most significant characteristic of Fleur Narcotique perfume is that it is appropriate for both your partner and yourself. Ex Nihilo Fleur Narcotique ,one of the best unisex perfumes, emphasizes this with its transparent bottle. Adding that, Ex Nihilo Fleur Narcotique seeks to emphasize how refreshing and refreshing it is with its bottle design. Its gold-colored cover accentuates its quality and elegance. Ex Nihilo Fleur Narcotique confirms its claim that once used for sweet couples, it will never be abandoned again with its sales figures.
What Others say About Fleur Narcotique perfume?
Fleur Narcotique perfume is always seen as a perfume with the best transition of notes, and you can use it at work, in everyday life, or in special occasions. With Ex Nihilo Fleur Narcotique, you can affect your environment with freshness all day thanks to the vitality of moss.
The Fleur Narcotique scent is a must-have for romantic evenings. Fleur Narcotique perfume is very stunning. The tones meld into one another with ease. The floral notes are rather noticeable after the initial spray onto the skin, but after a few moments they fade a little to merge well with the fruity notes.