Deep Inside In Bulgari's Crystalls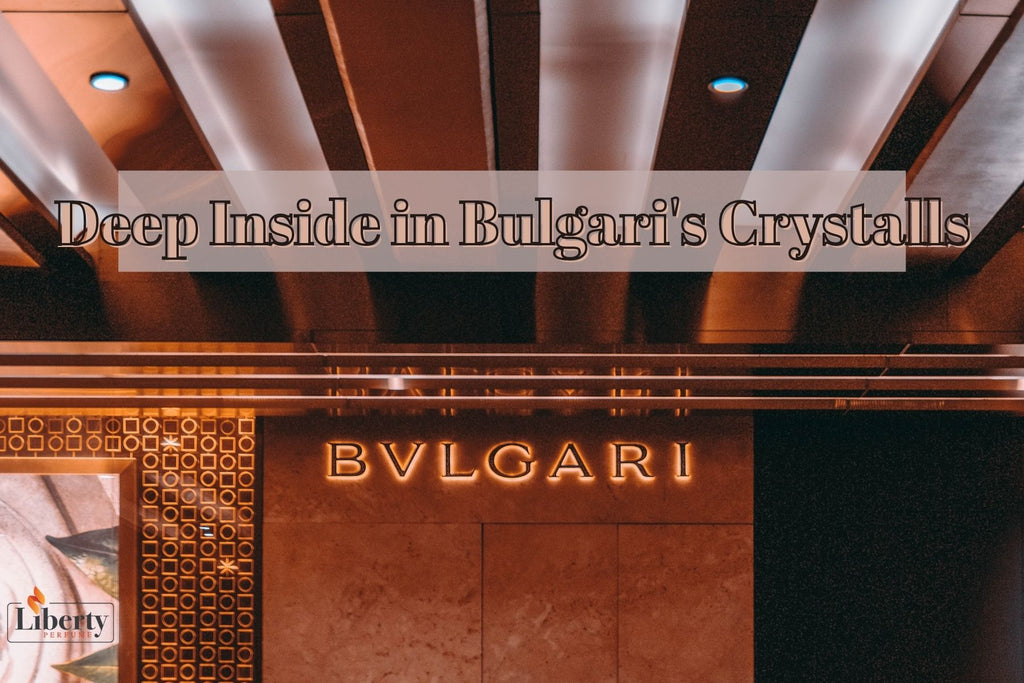 When thinking about luxurious spectacular jewellery, Bulgari is one of the names that come to the mind immediately. With their extraordinary style, crafted with proper techniques Bulgari deserves every single compliment. Being this successful has a special kind of history.
Bulgari's founder is Sotirio Voulgaris who is a Greek silversmith from a small village in Northern Greece. The area where Sotirio Voulgaris has born was an area known for its delicate silversmith art since the Byzantine Era. Hence, Sotirio Voulgaris's family were also silversmiths especially specialized in exquisite silver earrings, sword sheaths and belt buckles. Sotirio Voulgaris learned the art of making jewellery from his father and sharpened his silversmith skills. 
In 1881 Sotirio Voulgaris left his family behind and moved to Rome with almost no money. After working hard for a couple of years, in 1984 Sotirio Voulgaris opened his first store. He named his brand Bulgari because it was the phonetic pronunciation of his last name. Sotirio Voulgaris started to make jewellery that took their inspiration from ancient greek motifs and art. Without knowing, he created beautifully detailed jewels that will become a legacy today. 
In 1905 he opened his Bulgari flagship store with his two sons Constantino and Giorgio. His aim was to impress the British and American tourists at that time. Quickly after Bulgari's reputation grew and the brand started to known with its exceedingly well-crafted Greek and Roman-inspired jewellery designs. 
After Sotirio Voulgaris's death in 1932 his sons Constantino and Giorgio took over their fathers business. They made Bulgari a more luxurious and high-end brand. They also changed the Brands logo to iconic BVLGARI because V stands for U in the traditional Roman Alphabet. However, this little change doesn't change the way the brand's name pronounced. With Constantino and Giorgio's efforts, Bulgari firmly became an essential luxurious jewellery brand. 
Around the 1970s Bulgari began to open shops abroad. The first international Bulgari stores were in Paris, New York, Monte Carlo and Geneva. As Bulgari grow the brand entered the watchmaking world too. And within years Bulgari perfected the watchmaking craft and became a world-class watchmaker brand. 
In the 1992 Bulgari launched it's first fragrance Eau Parfumée au Thé Vert. This fragrance became a turning point in Bulgari's and the world's perfume industry. Bulgari continues to create perfumes for both men and women, leather goods, jewellery, watches and never compromises on its extraordinary quality. 
Omnia Crystalline by Bulgari
Omnia Crystalline is a floral aquatic perfume for women and was launched in 2005. This perfume's creator is Alberto Morillas. Omnia Crystalline is inspired by the perfection of a crystal, delicate and gentle like the touch of flower petals. 
Omnia Crystalline is perfect for summer with its long-lasting freshness and scent. Even if the weather is extremely hot you can use Omnia Crystalline knowing that it will stay and refresh you. You can imagine yourself standing under a waterfall when wearing Omnia Crystalline. It is a very clean scent you can use it anywhere you want without second thoughts. It may be a fresh light perfume but do not underestimate its effect. People around you will definitely say something about your scent when you are wearing Omnia Crystalline. It is one of the best summer perfumes and you should give it a chance if you are looking for something fresh and not very strong.
The top notes are bamboo and pear. Middle notes are lotus, tea and cassia. And the base notes are musk, guaiac wood and oakmoss.