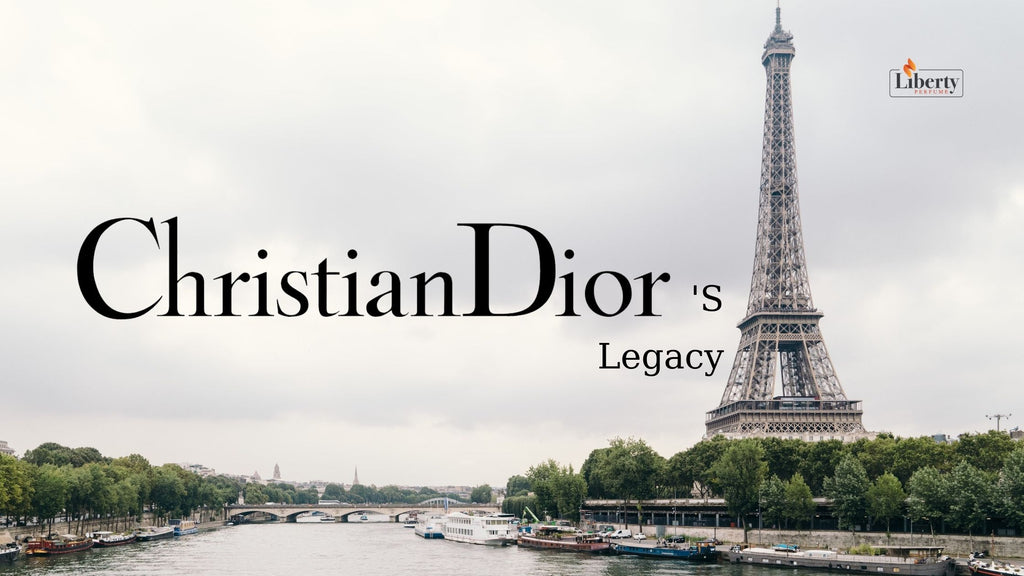 Christian Dior is a French couturier who influences the whole world with his timeless and unique designs from the post - World War II period to the present.
Christian Dior was born in the seaside town of Granville on the coast of Normandy, France in 1905. When Christian Dior was a five-year-old boy, his family moved to Paris. While Dior's family wanted him to become a diplomat, he wanted to progress in art and started selling his sketches outside his house for 10 cents each. After leaving school, Christian Dior started running a small art gallery by taking money from his father. In this gallery, Dior and a friend of his sold work by artists like Pablo Picasso. Unfortunately, the gallery survived just three years. The rest came quickly. Christian Dior lost his mother and brother then his father lost his control over the family business during the Great Depression era that led to a lot of economic crises.
Christian Dior became an assistant designer in 1938 for Robert Piguetthe, the leading fashion designer of Paris, until he was called up for military service in 1940. Four years later he joined the house of designer Lucien Lelong, who strived to preserve the French fashion industry in the time of war for economic and artistic reasons.
During World War II, Christian Dior was an employee of Lelong and he dressed the wives of Nazi officers and French collaborators like the other fashion houses did, including Jean Patou and Nina Ricci to preserve the fashion industry during the war. In 1946, Marcel Boussac invited Christian Dior to work at Philippe et Gaston, a Paris couture house established in 1922. Despite the insistence of Boussac, he preferred to make a new start with his name. He founded his fashion house on 8 December 1946 at 30 Avenue Montaigne Paris with Boussac's help.
When Christian Dior opened his own brand he had only one thing in his mind, to change the way woman dressed and give fashion a new direction. He used women power and body in all of his works.
In 1947, Christian Dior named his debut fragrance Miss Dior as a tribute to his sister Catherine who was a survivor of the Ravensbrück concentration camp. After a decade on his own brand, Christian Dior had a major heart attack and died. But his brand Christian Dior survived, thanks to his young prodigy Yves Saint Laurent. 
After Christian's death, Yves Saint Laurent took the reigns of the company and took it to a higher level. He didn't change Christian's style but he made designs younger, softer and easier. After 6 great collections at Dior, Yves Saint Laurent left Dior and opened his own brand, Yves Saint Laurent. Marc Bohan took Yves Saint Laurent's place in 1960. Diorling fragrance was released in 1963 and the men's fragrance "Eau Sauvage" was released in 1966. Dior's first ready to wear collection "Miss Dior" was launched in 1967. In the following years "Baby Dior", "Christian Dior Cosmetics" and "Christian Dior Homme" launched too. 
In 1978, Christian Dior bought by billionaire Bernard Arnault. Dior never stopped to flourish and dazzle us. Christian Dior may be no longer with us but his soul and ideas stayed with his brand and will continue to stay that way. 
 "A woman's perfume tells more about her than her handwriting. "
 ― Christian Dior
Creating an image of the modern woman. This is exactly what Dior dreamed of when creating this floral-fruity perfume. J'adore was launched in 1999 and was created by Calice Becker. J'adore is the winner of the FiFi Award Best National Advertising Campaign / TV 2007. J'adore is one of the most influential and iconic fragrance in the modern era. It is a very feminine scent with beautiful notes. It practically suits every woman who uses it. It definitely leaves an effect on everybody.
J'adore's top notes are melon, pear, peach, magnolia, bergamot and mandarin orange. Middle notes are Jasmine, tuberose, lily of the valley, rose, orchid, violet, plum and freesia. Base notes are blackberry, musk, vanilla and cedar.