Yves Saint Laurent's Fashion Road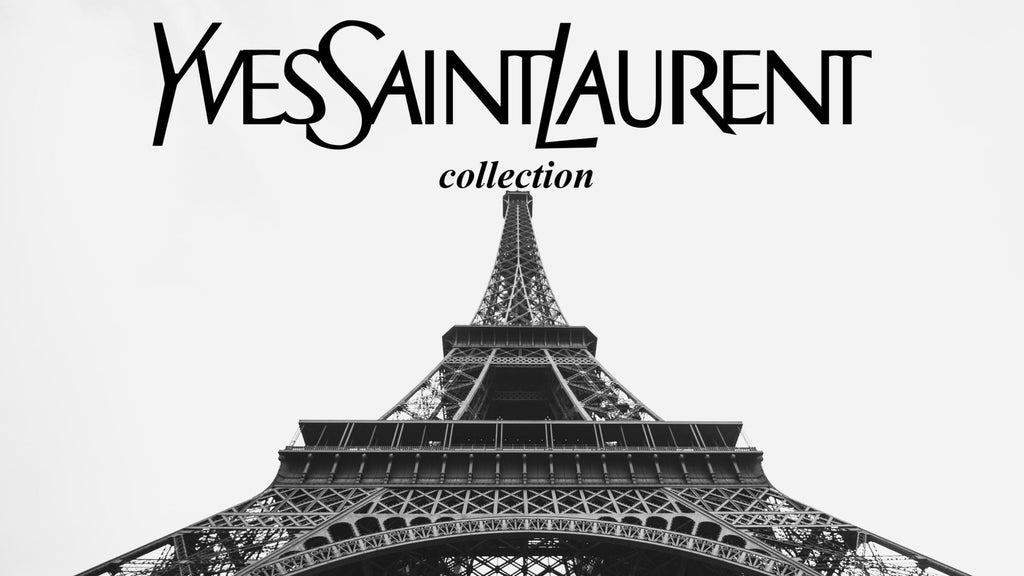 Founded by Yves Saint Laurent itself it is the world's one of the biggest and most influential brands since its foundation. To understand and learn more about this iconic brand and its founder continue to read.
At the age of 17, young boy Yves Saint Laurent won a fashion design contest organized by the International Wool Secretariat. During his stay in Paris for the award ceremony, he met some important people like Michel de Brunhoff who is editor-in-chief of Vogue at that time. He encouraged Yves Saint Laurent to become a fashion designer because he was impressed by Yves Saint Laurent's designs. He followed Michel de Brunhoff's advice and studied Fashion at college. After graduation, he went to Michel de Brunhoff again and showed him his latest designs. Michel de Brunhoff was very shocked because the designs Yves Saint Laurent made are a lot like the designs Christian Dior showed him on that day a few hours ago. Michel de Brunhoff immediately sent him to Christian Dior and he hired Yves Saint Laurent in a minute after he saw his talent. This job started Yves Saint Laurent's professional career.
As time passed, Yves Saint Laurent's designs start to accepted by Dior. In 1957 Christian Dior told Yves Saint Laurent's mother that he choose his son to succeed in his position. October of that year, Christian Dior died in Italy because of a massive heart attack. Thus, at the age of 21, Yves Saint Laurent became the head designer of House of Dior. He continued to design for Dior until 1960.
In 1961, Yves Saint Laurent founded his brand with his lover and partner Pierre Berge. Thus started his own legacy.
In 1966 he designed the most famous classic tuxedo suit for women, the Le Smoking suit. For the next 20 years, his designs took all over the world with his haute couture and ready-to-wear collections. Celebrities, models everyone wanted more from him. In the 1980s Yves Saint Laurent launched fragrances for both women and men. In 1986 he broke up with Pierre Berge but they continued to work together.
In the 1990s Yves Saint Laurent became the first designer to have a retrospective on his work at the Metropolitan Museum in New York City.  At the beginning of the 2000s, Yves Saint Laurent was so tired from work and he had drug and alcohol problems, so he and Berge sold the company.  Tom Ford designed ready-to-wear collections until 2004. Stefano Pilati took his place, he's style was more French than Tom Ford's.
Today Anthony Vaccarello is the Creative Director of Yves Saint Laurent since 2016. Saint Laurent is still leading fashion with its new and old designs. The brand is one of the most-high-end exclusive luxury brands and keeps a leading position in the sector.
 Yves Saint Laurent's Bestseller Fragrance: Black Opium
Black Opium is an altered and modern version of 30 years old fragrance Opium. Black Opium launched in 2014 and since then it is one of the most loved perfumes. What makes Black Opium this popular is its unique DNA and scent. "A rock 'n roll interpretation of the classic that should highlight the dark, mysterious side of the YSL brand." said the brand itself. Coffee notes take most of the smell, also it is a feminine and attractive scent. You can wear it any time but especially it suits the nights very well. Black Opium has a black bottle covered in sequins which coherent with its rock 'n roll vibe.
Black Opium's top notes are pink pepper, pear and orange blossom. Middle notes are coffee, liquorice, almond, bitter and jasmine. Base notes are patchouli, vanilla, cashmere wood and cedar.