From Japan To All Over The World: Kenzo's Success Story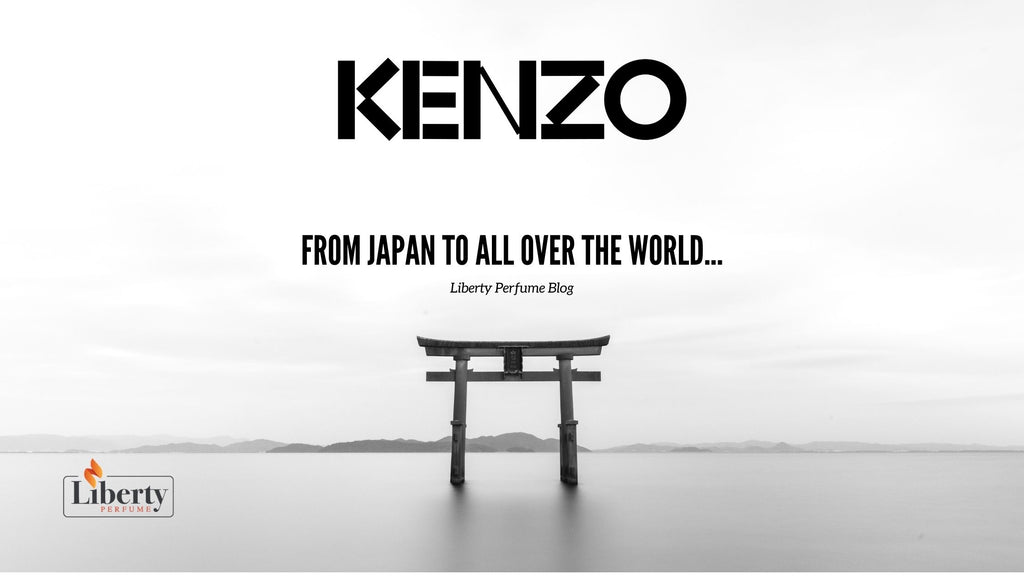 Kenzo Takada was a young man from Japan, who's fashion interest started by looking through his sister's magazines at a very early age. When he came to university age his father insisted him to attend Kobe City University of Foreign Studies. Unwillingly, he did but after a brief time, his father died. So Kenzo Takada withdraw from school and enrolled on a school in Tokyo which was just opened to male students. Bunka Fashion College changed his life forever, he gained lots of experience there.
After college is done Kenzo decided to go to Paris, the city of his dreams and inspirations. With his teacher's encouragement, he used his last money to go to Paris on a one-month boat trip. In Paris he had some hard times, he was selling fashion sketches to fashion houses for very little money. In 1970 he went lucky and found an affordable little boutique. He painted his first shop as a jungle to remember his homelands and named it "Jungle Jap".
With the little money he has, he bought 200 dollars worth of fabric and created his first collection. He presented his first collection in the Galerie Vivienne which was a passage including his little boutique too. In June 1970 one of Kenzo Takada's designs featured on Elle magazine cover. When fame started to come his collection presented in New York City and Tokyo in 1971.
In 1976 Kenzo Takada opened Kenzo, which was going to be his biggest success. In the 1980s his business grew dramatically. He expanded Kenzo even more after that and opened men's and children's lines too. In 1980 Kenzo released his first fragrance King Kong and entered the perfume business like that. In 1988 he opened a women's perfume line called Kenzo de Kenzo.
Kenzo Takada started travelling the world to understand and learn about other cultures, peoples, differences. He put his experiences and knowledge into his new designs. Thus growing and reaching more people.
In 1999 Kenzo Takada decided to retire after he made Kenzo a part of LVMH (Louis Vuitton Möet Hennessey). After Kenzo Takada's leaving Gilles Rosier and Roy Krejberg took over the job until 2003. Antonio Marras was the creative directive of Kenzo between 2004-2011. Accordingly, with Kenzo's image, his collections contained all of the worlds heritage and cultures mixed. Antonio Mario's successors were Asian- American co-creative directors Carol Lim and Humberto Leon. When they came to Kenzo they said; "Kenzo Takada came to Paris from Tokyo with bold new ideas for fashion and established an international company full of vibrant energy and colour. We are thrilled to take Kenzo, a source of great inspiration for us, into the future with our generation and the next in mind".
Both of them pretty much save the brand from going down by bringing modernity to Kenzo. The most-known embroidered or painted tigers and the glittering evil eyes print were the ideas of Carol Lim and Humberto Leon. And in 2019 Felipe Oliveira Baptista took their place. He was the creative director of the Lacoste before he came to Kenzo. Baptista guaranteed that he was not change the brand's originality, "Kenzo is all about contagious freedom and movement. Kenzo's constant celebration of nature and cultural diversity has always been and remains at the heart of the brand." by saying these Baptista guaranteed that he was not change the brand's originality and soul. But he changed the brand's logo to add something more.
When Takada Kenzo opened his first boutique 50 years ago his dream was to access everybody in the world and give people something spontaneous, authentic and free-spirited. He reached his dreams and even more than he ever imagined we can say. Undoubtedly, Kenzo Takada's brand will go on for many years and continue to attract us.
A perfume by Kenzo that you probably need; Flower by Kenzo
Flower by Kenzo was created by Alberto Morillas. in 2000. When designing this fragrance Alberto aimed to create a smell that links nature to modern life. A powdery floral fragrance that consists of 3 basic notes. Which were parma violet, wild Hawthorne, cassis and Bulgarian rose. The powder note comes from vanilla, white musk and opoponax with a woody touch.
With its pleasant notes, Flower By Kenzo became Kenzo's bestseller perfume. Also, it is selected as one of the best classic French perfumes of all time on Vogue. You have all the reasons to have this scent that is certainly one of the bests.