Estée Lauder's Road To Success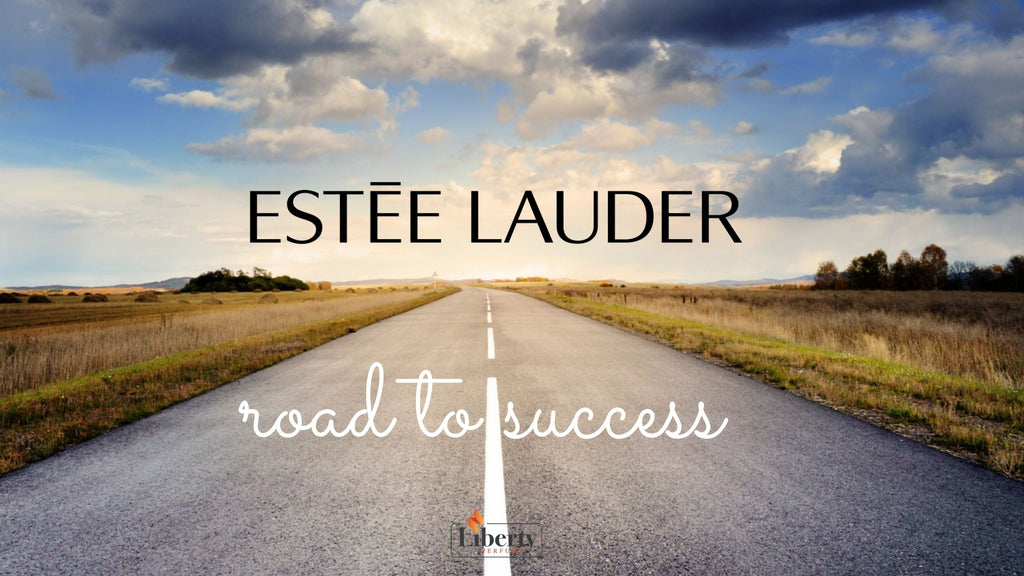 Today, we know Estée Lauder as a big and successful chain companies name and we use their products with trust. I mean, we trust the company because it is one of the most known skin care brands in the whole world. We don't even think about it when we are using their products and I bet everyone forgets that 75 years ago Estée Lauder was just a woman, a mother, a wife. She worked hard to bring her company to the way it is today and we all just thankful for it. Estée loved beauty with a passion and in its power with her whole heart.
Estée Lauder was born and living in New York with her parents. Beauty took her attention when she was in high school. She started to make velvety skin creams in the kitchen with her Hungarian uncle. Estée learned many things from her uncle including making the creams and applying them to women's faces.
After marrying with Joseph Lauder in 1930, they moved to Manhattan.  Estée Lauder started to sell the skin care products that she made to her friends and beauty salons. She applied the products to women while they were sitting under hair dryers. In the year of 1946 Estée and her husband, Joseph Lauder officially opened the company and started their career. At the time Estée and Joseph were the entire company, Estée was making skin care products in a former restaurants kitchen and Joseph was doing the company's finance and accounting jobs. One year later Estée convinced a department and got her first big job -800 dollar worth of products- from Saks Fifth Avenue.
Estée believed that to make a sale, you need to touch the consumer, show her the results on her face and explain the products. And we can say that she invented the practice of giving gifts with purchases. Estée Lauder created most of the selling strategies roots that we use today. Many years before social media became a thing she ran word of mouth campaigns for her company and her mantra was "Telephone, Telegraph, Tell a Woman.". She trusted her customers to spread the word that her products are perfect.
Until the 1950's it was almost impossible for a woman to buy herself a  fragrance. A woman can only have a perfume if her husband gifts her it on a special occasion like an anniversary or birthday. Estée Lauder wanted to find a way for women to buy their own fragrance. In 1953 she created a bath oil that doubled as a skin perfume named "Youth-Dew" This creation took over the whole cosmetics industry, helped the company to become a multimillion-dollar business and change the way fragrance was sold.
"I never dreamed about success. I worked for it." —Estée Lauder
With Estée her company continued to grow more and more. Other cosmetic brands like Clinique, Bobbi Brown, MAC Cosmetics, Origins, By Killian, Aramis and Michael Kors Beauty joined The Estée Lauder Companies as time passed.
Estée retired in 1995 and died in 2004 at the age of 97. Estée's legacy continuing with her children and grandchildren non-stop and it will be.
Beautiful by Estée Lauder
Beautiful was introduced in 1985 and since then it has become a signature perfume for many women all around the world. It is definitely one of the best Estee Lauder perfumes. Beautiful is a floral perfume for women and it is sometimes referred to as "the fragrance of a thousand flowers" because of its strong flower smell.
Beautiful was marketed as a bridal fragrance, it has a very romantic and young scent you can easily imagine yourself in white when wearing Beautiful. But it does not mean that it is exclusively for weddings, you can use it day and night pretty much anytime you want. Beautiful just fits perfect every occasion. Anytime you wear Beautiful it is certain that you will feel beautiful no matter what.
Top notes are rose, galbanum, lily, black currant, fruity Notes, mandarin orange, cassia, bergamot and lemon. Middle notes are tuberose, carnation, marigold, mimosa, jasmine, narcissus, chamomile, ylang-ylang, geranium, lily-of-the-valley, orange blossom, lilac, magnolia, freesia, pink-violet, sage and neroli. Base notes are sandalwood, amber, vetiver, musk, cedar and vanilla.