Michael Kors's Success Story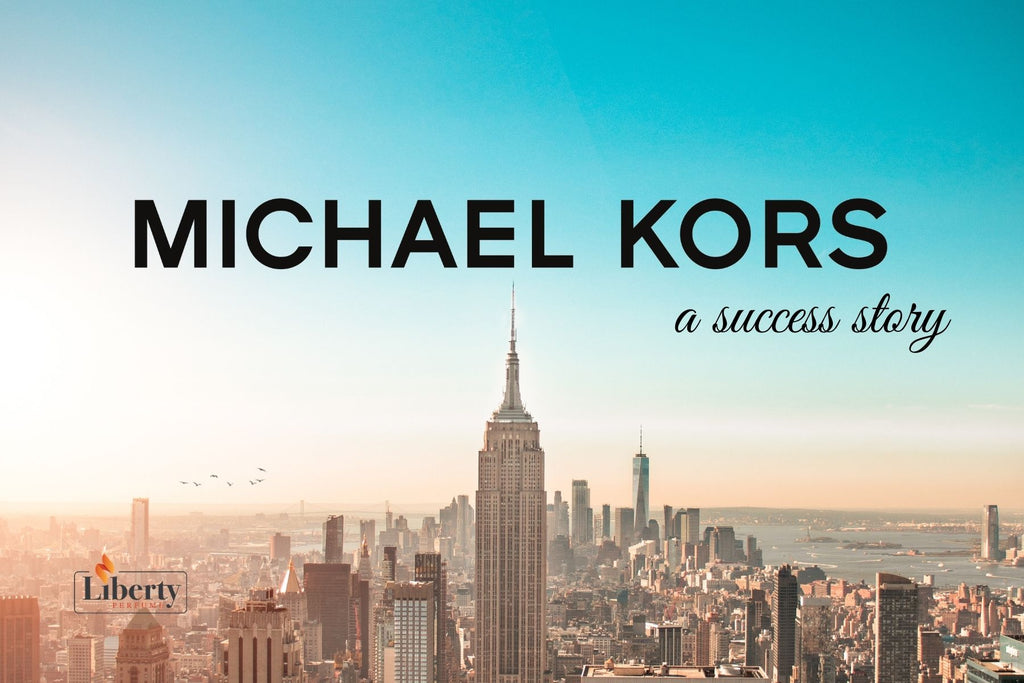 Among all the fashion brands in the world, the story of Michael Kors embodies one of the biggest ones. Although being this big and influential today Michael Kors started with just a kid named Karl Anderson. Karl Anderson grew up in Long Island, New York and did child modelling in popular commercial products. When he was 5 years old her mother divorced and married a businessman, Bill Kors. His mother asked him if he wants a different first name and changed his name to Michael David Kors. Michael Kors was loved to read about fashion and shopping. He started making clothes at a very young age, 11. He built himself a little business in his basement and called it Icon Butterfly. He was selling his garments to his family and friends.
When 19 years old Michael Kors moved to New York and attended the Fashion Institute of Technology. While still going to school he worked at a famous boutique called Lothar's on west 57th street. After only 9 months he left the school and started to design and sell his own garments in Lothar's. After 3 years his designs caught people's eyes and he opened his own fashion line called Michael Kors Women's Collection. His collections were sold in high-end departments stores like Saks Fifth Avenue, Bloomingdale and Bergdorf Goodman.
Michael Kors convinced the fashion editor of New York Magazine to take a look at his designs and showed his collection laid on his bed in his apartment. He started his career with this kind of humble things. Soon after that in 1984, Michael Kors had his first fashion collection. With this show, his designs became recognizable by celebrities and made him one of the top fashion designers who make both men and women ready to wear clothes.
In 1990 Michael Kors's brand faced some financial issues because of production issues in Italy. Because of that brand lost about 20 stores nationally. In 1997 LVMH, a big corporation brand invested in the brand and hired Michael Kors for another brand that they own called Celine. He worked at Celine for 6 years and in that period he turned Celine around with his unique and exceptionally beautiful designs. In 2004 he left the job at Celine and built his brand independently. In that year he also launched low priced products because of the recession.
In 2014, after his brand went public Michael Kors became a billionaire when his shares went up to 18 per cent. After Michael Kors purchased 2 big brands, Jimmy Choo and Versace. Later Michael Kors changed his companies name to Capri Holdings Ltd.
With a career in fashion designing over 60 years, Michael Kors became one of the most influential people's in the world. As time changes he always knows how to keep up with it and protect his legacy.
Wonderlust by Michael Kors 
Wonderlust is an amber floral fragrance for women and it was launched in 2016. The noses behind the Wonderlust are Aurelien Guichard and Honorine Blanc. Wonderlust opens with sparkly bergamot connected with almond and pink pepper. After opening the heart of the scent is gives its flower smell and soon after heliotrope takes the stage. Wonderlust is a fragrance that can boost your sensuality and make you seductive more than any time. Wonderlust belongs to a strong woman who has a feminine heart for sure. It's a perfume all about the journey and the passion. 
Wonderlust is a sweet perfume but not that much, it has a special spice in it. It will mesmerize you at first sniff you can believe that. You will feel like a goddess when you are wearing Wonderlust, and in fact, you will be after that. Also Wonderlust lasts all day long, so you don't need to worry about that. One of the best things you can do to yourself is having this scent.
Wanderlust's top notes are almond milk, bergamot and pink pepper. Middle notes are heliotrope, jasmine sambac and carnation. Base notes are sandalwood, benzoin and cashmere wood.