House of Creed; A Family Business Over 200 Years Old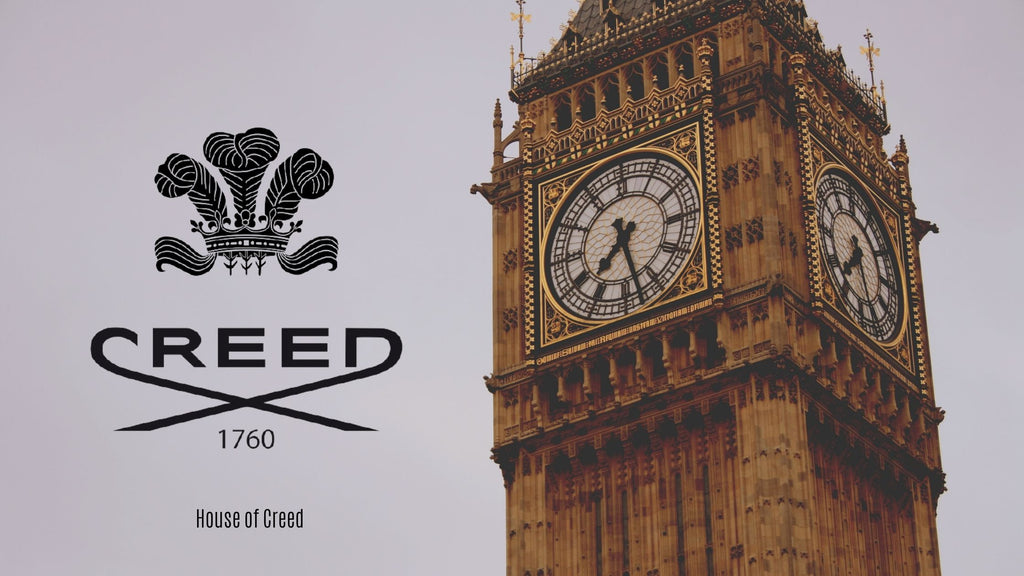 You have probably heard about the House of Creed if you are interested in fragrances. If you haven't yet, House of Creed is the only luxury perfume brand which was assigned by the kings and queens. This special fragrance house was based in London in around 1760. And still in function, mostly making special fragrances for celebrities and politicians.
House of Creed is a very mysterious brand, we don't know much about its history but I will try my best to channel what I know about this exclusive brand.
When Henry Creed first opened the House of Creed it was a tailoring shop and continued as that for a while. The first assignment from the royal family was came from King George III in 1781. House of Creed made the Royal English Leather fragrance for him. This accomplishment made the House of Creed well-known in high society. Then in 1854 House of Creed moved to Paris with the special request of the Empress Eugenie of France and her husband Napoleon III. Other clients of the brand at that time was Czar Nicolas II of Russia, Emperor Franz-Josef of Austria-Hungary and Empress Elisabeth.
Queen Victoria appointed House of Creed as "official supplier" to the British royal court in 1885. House of Creed created the scent Fleurs de Bulgarie for Queen Victoria. You can still find this beautiful, unique scent in the stores. After Queen Victoria, Queen Maria Cristina of Spain appointed House of Creed as royal supplier too in 1885.
At the beginning of the 1900s, House of Creed continued to serve royals including Duke and Duchess of Windsor. Big politicians became House of Creed's client like Sir Winston Churchill who wore Tabarome fragrance. And John F. Kennedy wore Vetiver fragrance. In 1956 Prince Rainier of Monaco ordered a fragrance for his fiance. Grace Kelly wore this special scent for her wedding day. Also Washington Magazine reported that 2 first ladies wore the Love in White fragrance by House of Creed as well. So goes like that, for over 200 years House of Creed serves special fragrances for royals and celebrities non-stop.      
House of Creed's sons and fathers created more than 200 fragrances that each of them is proved to be high quality, unique and mesmerizing. In these years, the seventh generation of the Creed boys are Oliver Creed and his son Erwin Creed. Especially Oliver Creed is one of the most successful ones. He created the Green Irish Tweed fragrance in 1985, this fresh angelic smell, became Oliver Creed's milestone in fragrance making. After that success, in 2010 House of Creed created the Aventus fragrance and it became a marketing masterpiece and saw a lot of sales. Erwin Creed said that they couldn't have open the New York shop without Aventus fragrances success.
House of Creeds headquarter is still in Paris and factory at the Fontainebleau continues to create peerless fragrances with their own essences and unique techniques. Without any doubt, the reason why the House of Creed became this successful is their addiction to perfectness without losing the soul.  We hope that this family will continue to create inimitable fragrances and dazzle us many more years.