Intense and Cosy Perfumes For Winter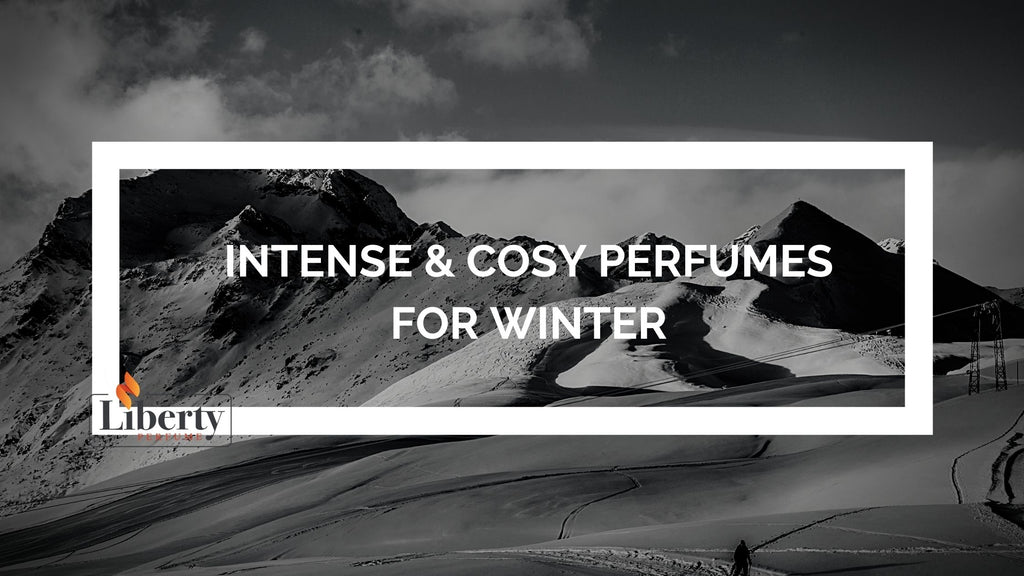 Every year when the winter comes back, it is time to switch a winter perfume. Of course, you are not obligated to it but perfume designers make these beautiful scents usually for an exact season of the year, so it is reasonable that you don't want to smell like a flower garden in a cold snowy day. There are 3 beautiful, intense and perfect for any winter day perfumes that I think you might like. 
Jean Paul Gaultier's Scandal perfume was launched in 2007. Scandal is the first perfume that of Jean Paul Gaultier created with Puig company. Puig said that they want a different, sexier and funnier fragrance that will make a winter day perfect. Scandal is definitely a winter perfume, the colder is better for this fragrance. In cold weather, you feel the notes of this perfume very clear and intense. When you smell Scandal, the first thing you feel is honey, like it is a honey bomb that was just exploded. The top notes of this immense fragrance are Mandarin orange and Blood orange. Middle notes are honey, orange blossom, gardenia, peach and jasmine. Lastly, the base notes are caramel, beeswax, liquorice and patchouli. The fragrance is very permanent and just a little bit of the bottle is enough to fill the room with a smell like honey on top of an orange. If you love winter fragrances you really should try this beautiful heart-warming smell. 
Replica- By the Fireplace
By the Fireplace by Maison Martin Margiela was launched in 2015 and since then it takes hearts of the ones who smell it. This fragrance is the first unisex smell in the Replica collection. If you are interested in fragrances you probably know that Replica perfumes which took their inspirations from Maison Martin Margiela's garments and accessories. They have a very exact purpose, to remind you that a specific moment with all the emotions and sensations and bring you back in time. Accordingly, By the Fireplace makes it very properly. When you smell this perfume, you feel like you are in a snowy winter day, sitting in front of a fireplace hearing the crackling of the wood, eating chestnut and drinking hot wine. This is exactly what you feel when you wear this fragrance. Top notes of this smoky fragrance are pink pepper, cloves and orange blossom; middle notes are juniper, guaiac wood and chestnut; base notes are cashmeran, vanilla and Peru balsam. If you are looking for a perfume that was woody, smoky but sweet at the same time By the Fireplace is just for you.  
Penhaligons London - Halfeti 
Penhaligons Halfeti perfume is a unisex perfume which was launched in 2015. This perfume was inspired by Turkey and Turkish goods. Especially from a small village named "Halfeti". Halfeti is the only place where Halfeti black roses bloom. These roses are very rare and used in this charming perfume. It is a very strong smell with intense woody notes. Halfeti is much closer to a masculine smell rather than feminine but after a little time you will get used to it, then probably it will be your winter fragrance in a blink. This fragrances top notes are saffron, bergamot, cardamom, cypress leaf, artemisia and grapefruit; middle notes are nutmeg, jasmine and Bulgarian rose; base notes are oud, leather, amber, cedar, sandalwood, vanilla, tonka bean and musk. Halfeti shows itself all day long when you are wearing it. It has a luxe spicy scent but also has a bit of sweetness. If you are looking for a winter perfume with an intense scent Halfeti may be your signature scent.