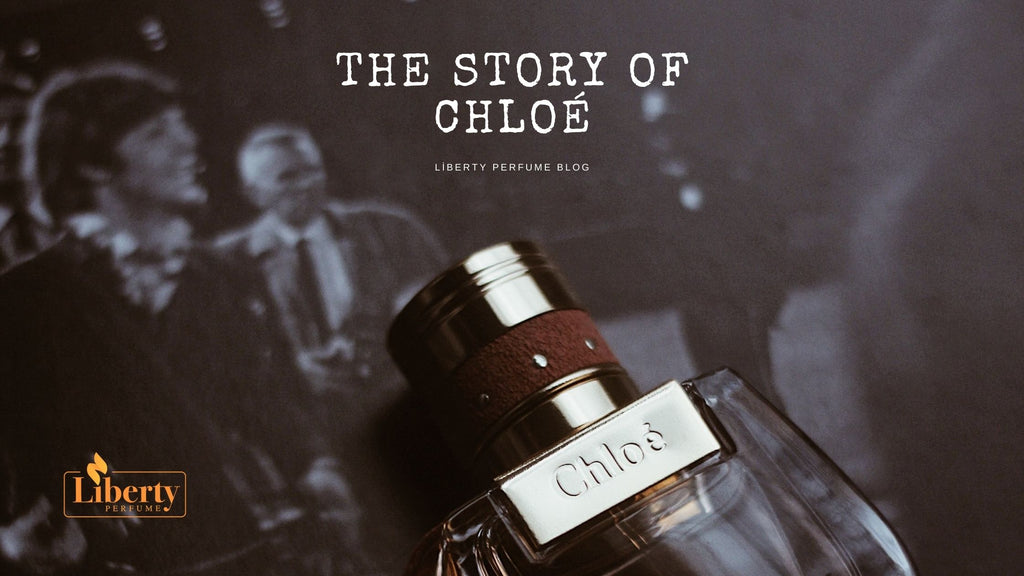 In the 1950s, an Egyptian woman named Gaby Aghion came to France with her husband. After some time, she decided that she had to more than eating lunch every day. After that, she decided to start her own fashion brand. But she didn't want it to be a normal fashion brand. She wanted high luxury couture clothes which were not available for everyone in the 1950s. She and her friends always had to wait, go fittings and such thing to have any garment. With that thought, she founded Chloé in 1952. A brand any woman who wants to feel luxury in her everyday life can reach effortlessly. She named her brand after her close friend named "Chloé", she was the perfect example of what Gaby Aghion wanted her brand to represent; youthfulness and femininity. So, like that Gaby Aghion created the term prêt-à-porter, which means luxury ready-to-wear.
In 1956, the first Chloé show took place in Café de Flore. After this show, Chloé began to grow and in 1964 Gaby Aghion hired Karl Lagerfeld. 2 years later Karl Lagerfeld became the head designer of the brand. First Chloé boutique was opened in 1971. Karl Lagerfeld's creations elevating the 60's and 70 still have an impact on Chloé today. Karl Lagerfeld continued to design for Chloé until 1983 and started to work with Chanel. Shortly after Gaby Aghion retired but indicated that she will stay involved in her brand.
Chloé's popularity grown day by day and in 1987 Martine Sitbon joined the team as the first creative director after Gaby Aghion. She didn't change the brands' roots and continued to design delicate and feminine garments. After Martine Sitbon, in 1997, newly graduated 25 years old Stella McCartney who is the daughter of famous Beatle member Paul McCartney took over the Chloé's reigns. When asked about Stella McCartney's new position, the first creative director of the Chloé, Karl Lagerfelt said "Chloé should have taken a big name. They did but in music, not fashion. Let's hope she's as gifted as her father.". Despite the suspenseful approaches, Stella McCartney did a very good job with Chloé and broadened the brand with her assistant Phoebe Philo. With Stella McCartney, Chloé embraced a new sexier attitude featuring a romantic yet streetwise mix of vintage lingerie, signature low rise pants and printed t-shirts. In 2001, Stella McCartney hand over the position to her assistant Phoebe Philo and focused on her own brand.
When Chloé started to fall from the top of the mountain, Phoebe Philo outrightly saved the brand with Paddlington Bag which became the first "It-Bag" very quickly. Also, celebrities like Natalie Portman, Kirsten Dunst and Lou Doillon became the customer of Chloé in Phoebe's time. She carried the Chloé to the top back until 2008. After Chloé, Phoebe Philo went to work for Celine and Hannah McGibbon took her seat. She brought pure polish and sophistication back to Chloé. In 2010 Chloé introduced the Marcie, another feminine and unique it-bag.
Clare Waight Keller became the creative director at Chloé in 2011. Her debut collection brought back Chloé's youthfulness aim and connected it with a more boyish approach. A few years later Drew bag came out and glamoured everybody with it's 70's spirit. Nowadays Gabriela Heast is the creative director of the iconic brand.
With no doubt, we can save that Gaby Aghion created a brand where women can express themselves, became more feminine and younger. Now, I want to mention a fragrance from Chloé which is the perfect example of Gaby Aghion's youthfulness and femininity motto.
Love Story is an extremely delightful spring flower that isn't ground-breaking in terms of its scent signature, but it's just perfect for an everyday perfume. You just feel like an angel when you wear Love Story. It's so subtle, floral, romantic and beautiful. It gives you the feeling that you don't need heavy, dominant smells to feel the prettiest in the room. Chloé wanted the fragrance to felt like you are in Paris at night, seeing the sparkling lights and hearing the music, seducing him with your beauty. And that leads to a romantic moment.
The top notes of the Love Story are Neroli, Bergamot, Pear, Lemon and Grapefruit.
Middle notes are Orange Blossom, Peach, Stephanotis, Rose and Black Currant.
And lastly, base notes are Musk, Cashmere wood, Cedar and Patchouli.
Chloé mostly has light floral scents, if you are into them, you must definitely check their angelic fragrances.