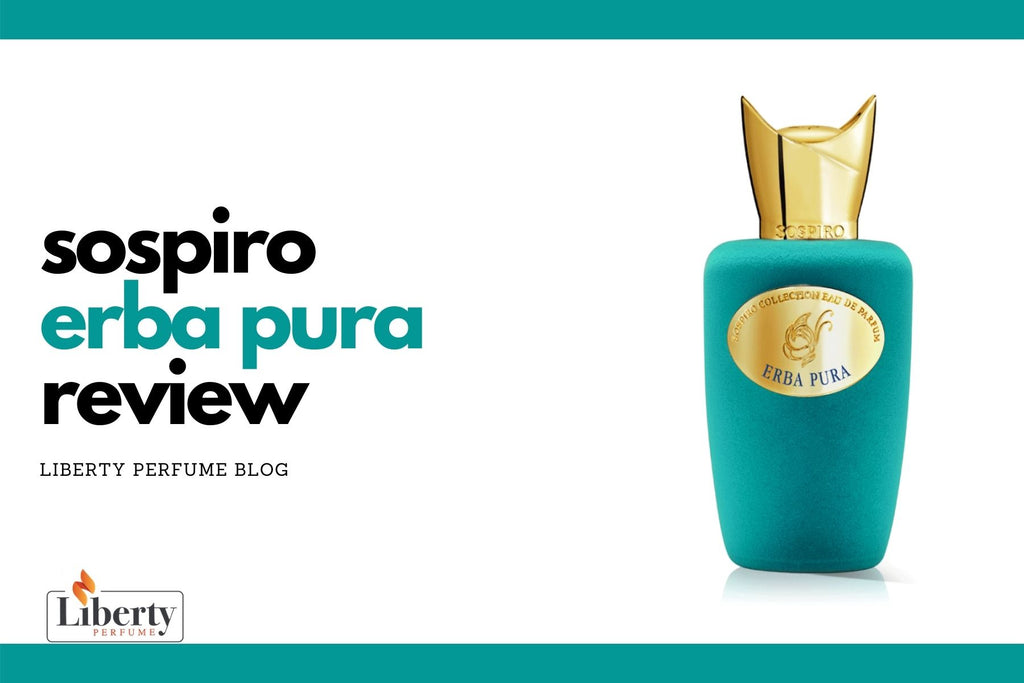 Xerjoff Perfume is a luxury Italian perfume brand created by Sergio Momo in 2003, offering exquisite fragrances made of the finest ingredients in elegant packaging. Sospiro is a brand founded by Sergio Momo, the creator of luxury fragrance lines, under the Xerjoff perfume brand. The artistic idea behind Sospiro is to connect perfume collection of Italian or Mediterranean origin with another art form between classical music and theatrical opera. In addition, all perfumes of the brand are created as a character and equipped with classical music selections that bring this character to life. The first Sospiro perfume was created in 2011 and the newest version was created in 2018. Sospiro fragrances were created in collaboration with perfumers Chris Maurice, Christian Carbonnel and Laura Santander.
What Are The Notes In Sospiro Erba Pura ?
Sospiro Erba Pura is a sophisticated fragrance for women. Released in 2019, Sospiro Erba Pura was created by Christian Carbonnel and Laura Santander. Sicilian Orange, Bergamot, and Sicilian Lemon are the top notes of Sospiro Erba Pura; middle notes are fruits and base notes are white musk, vanilla, and amber. With its inner flow of notes, Sospiro Erba Pura is excellent for women looking for a beautiful and striking perfume.
What does Sospiro Erba Pura smell like?
Erba Pura Perfume is a unique perfume that makes a very traditional and ostentatious opening, but transforms as it disperses and becomes beautiful as it transforms. Sospiro Erba Pura acclaimed for its magnificent transition between old and new, creates a completely sophisticated effect. Users regard Xerjoff Perfume's quality and its smell, which was produced with art by world-famous perfumers, as "special." After a sweet and sugary opening, Sospiro Erba Pura passes to the softness of fruits, amber and musk combined with the light creamy texture give the perfume an oriental feel. The density of fruits is felt most strongly in Erba Pura Parfume. The fruit carnival along with the lemon's acidity has resulted in a scent with its own personality and style. Both keeping fruit notes and giving it a vanilla finish make it unique in women's perfumes. Sospiro Erba Pura is one of the finest samples, considering that the Sospiro brand is preferred by very selective users.
When should I wear Erba Pura Perfume?
The perfume's great dispersion, which is a characteristic of Xerjoff Perfume also applies to Sospiro Erba Pura. People claims that it is the perfume with the highest dispersion they have ever met and that it can fill not only the room but any space where it exists. With its fruits and sugary texture in its notes, Erba Pura Perfume is one of the perfumes that should be considered well in use. Because of its great density, minimal amounts of Sospiro Erba Pura are all enough for a day. Erba Pura Perfume is considered suitable for afternoon and night use rather than mornings in spring and summer.
Is Erba Pura Perfume long lasting?
For a more effective permanence, refreshing Erba Pura perfume during the day is among the suggestions given by the users. Even though the skin needs to be refreshed during the day, Sospiro Erba Pura holds on until the clothes are washed. For this reason, it is recommended to be used on clothes for users who want to finish the day with a single spray. It gives quality and distinction both in the office and in everyday life for women seeking a modern and traditional fragrance.