The World's Most Expensive Perfumes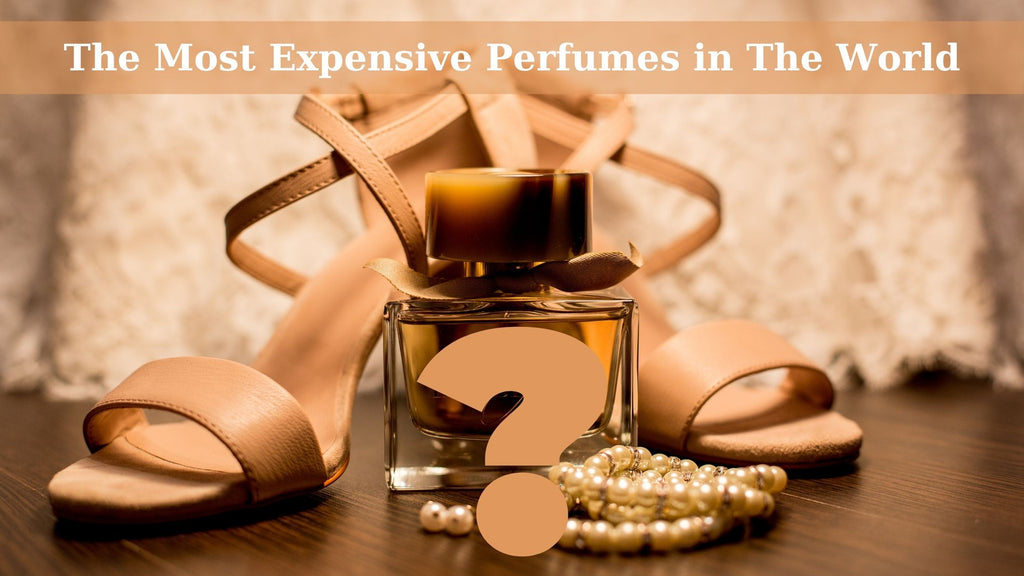 When you cross the road, some people impress you just because of their perfume. Here, this world of perfume works in a mind-boggling way to depress people's feelings. The more he plays with your emotions, the more expensive it is.
The fragrance emitted by perfumes has different meanings for everyone. Besides, different scents are produced according to each skin. Even if it doesn't attract your attention, the perfume world is developing every day as a growing sector. Also, think about what a harsh industry it is: you have a perfume that you're addicted to, and you haven't changed in years. But every day, new scents appear. Can you understand how creative they have to be about finding customers? Now let's look for the most expensive perfumes in the world.
DKNY Golden Delicious Million Dollar Fragrance Bottle
$ 1 Million A Bottle
DKNY's Golden Apple in 011 was released in the form of this bottle of the world's most expensive perfume. The perfume is precisely $ 1 million. Famous jewelry designer Martin Katz designed the bottle. He has a bottle prepared with 14-carat white and yellow gold. As for those found on the bottle; 183 unique yellow sapphires from Brazil, 2,700 white diamonds, 1.6 carats turquoise Paraiba tourmaline; 7.18-carat oval Cabochon sapphire from Sri Lanka; 15 exceptional pink diamonds from Australia; It features four rose-cut diamonds, a 3.07 carat oval Ruby, a 4.03-carat pear-shaped rose-cut diamond and a 2.43-carat flawless cut yellow canary diamond.
Clive Christian At No. 1 Imperial Majesty Perfume
30ml – $ 12,721. 89
It has entered the Guinness Book of World Records as the most expensive perfume in the world. Released in 2005, this special fragrance is a rare, self-exclusive perfume. Only ten bottles are available at Harrods stores in London and Bergdorf Goodman stores in New York. It has an extremely ornate bottle and is 16.9 oz. Its bottle, decorated with a 5-carat white diamond, is surrounded by 18-carat solid gold. The bottle, of course, is made by Baccarat.
Baccarat Les Larmes SACREs de Thebes (the Sacred Tears of TEB)
30ml – $ 6,800
It is a perfume that first fills the eyes with its crystal pyramid-shaped bottle. The reason it's expensive is both its bottle and its special smell. Baccarat produces the world's most luxurious crystal bottles and designs bottles for high-end perfume manufacturers worldwide. This perfume, made in 1998, is a rare perfume, and only three were produced. Described as" the Holy tears of Thebes", this perfume is an Egyptian-themed perfume. It is offered in 0.25 oz containers and contains a mixture of Amber, jasmine, rose, corn cassie, and myrrh, and frankincense to evoke a special Middle Eastern smell.
Chanel Grand Extrait
30ml – $ 4,200
Coco Chanel's first perfume, the no. 5, has worked for a long time. He went to the business experts to produce a unique perfume that reflects his style, and he was not satisfied until he found the scent he was looking for. Now it has become the iconic perfume that comes before luxury brands. Chanel No. 5 is seen as a synonym for luxury perfume. It was created by Ernest Beaux and produced in a limited edition. Each bottle is completely handmade without mold with the glazier's special touches. A spokesperson for Chanel announced that the perfume was produced in "tiny numbers every year." It is an elegant perfume with fragrances of Rose and Jasmine.
Clive Christian At No. 1
30ml – $ 2,150
Clive Christian is one of the most well-known names in the luxury perfume industry. Launched in 2001 and held the title of the world's most expensive perfume until 2006, Clive Christian is the no. 1 perfume. There are woody oriental varieties for males and floral oriental varieties for females. Its bottle is made of crystal and decorated with 1/3 carat diamonds. Bergamot is a rich fragrance produced by blending natural gum resin, orris, vanilla, sandalwood, ylang-ylang, and various extracts.